About Us


About Us

Electronics Technology Co.,Ltd. is a professional company specializing in R & D, production, of electric power testing equipment, high voltage test equipment, power measurement and test equipment and instrumentation, substation online monitoring system and related software products. Its predecessor, Wuhan Institute of high pressure test equipment factory was established in 1992, is one of the earliest manufacturers engaged in high-pressure test.

Our products are widely used in industries and fields of intelligent substation, UHV AC and DC transmission, new energy access, urban rail transportation, metallurgy, petrochemical, shipbuilding, aerospace, national defense science industry and trade, smart grid verification institutions, etc. And because of its excellent product quality and advanced quality, it has been widely praised and concerned by the industry.
At present, Kvtester has customers all over China and all over the world. As a dynamic and innovative enterprise, Kvtester is rapidly rising in the field of electric power measurement and control. It is in the leading position in the design, application and innovation of electrical test equipment. In recent years, with the opening of overseas popularity, the company's products have won wide praise from domestic and foreign customers.
In order to serve customers all over the world, our company has made continuous innovation and breakthrough in product informatization, intelligent diagnosis, online service, etc. Kvtester will continue to persevere in maintaining the core value of customers, and serve the majority of electric power workers with excellent products, excellent service and excellent spirit.
Kvtester takes"Excellent quality, circumspect service, customer supreme, integrity is essential" as our steady policy.We sincerely hope to cooperate with customers all over the world and make progress together.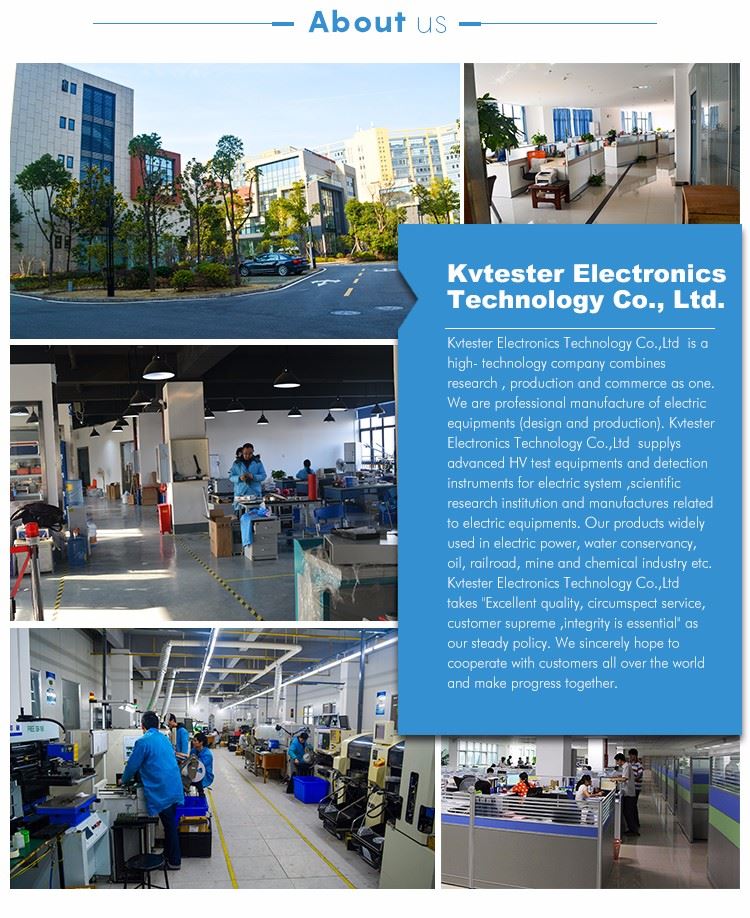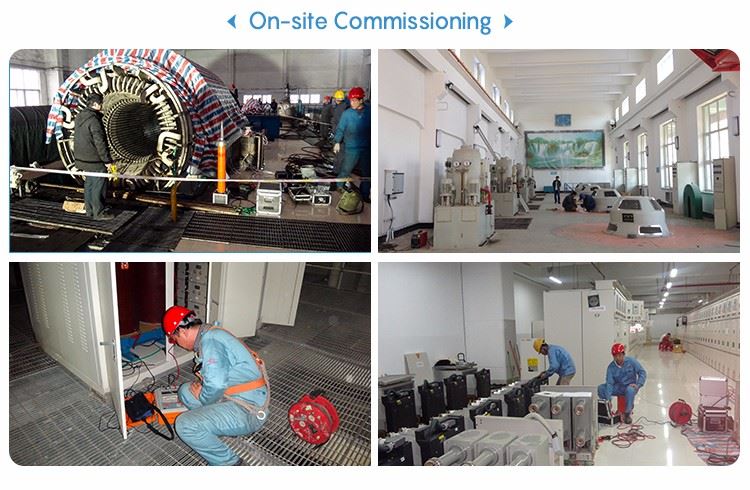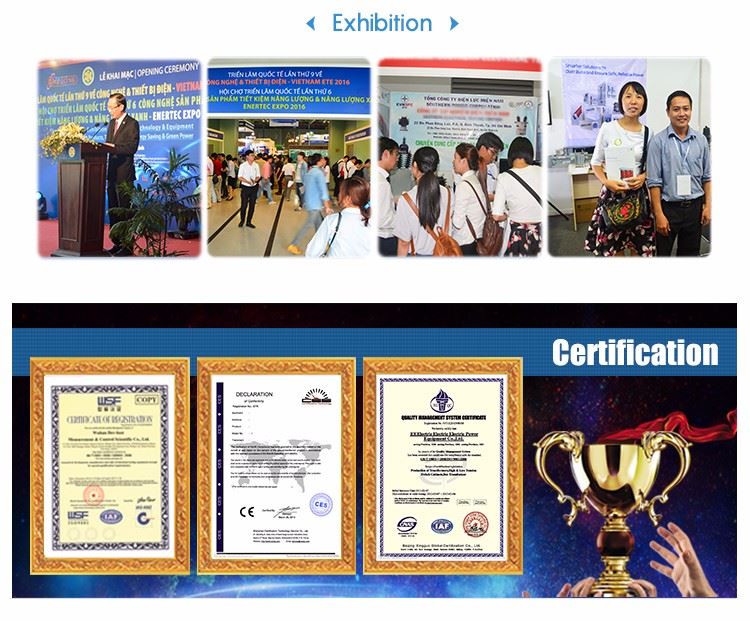 2008 Company Founded.
2009 Started Manufacture HV Testing Equipment
2010 Invested $500000.00 in Modern Production Workshop.
2011 Provided OEM Service for Europe Customers.
2012 Annual Turnover Exceed 3 Million $.
2013 Obtained the National Utility Model Patent.
2014 Achieved ISO9001 Quality Management Accreditation.
2015 Increased 50% Investment in R&D.
2016 Production Capacity Increased by 30%.
2017 The scientific and technological projects such as the TPY transformer on-site dehumidification device and the CT steady state and transient error analysis system based on CT transient characteristics passed the acceptance of the State Grid Corporation. In May of the same year, they began to participate in the Guodian Investment Group. The liquid flow battery project, our company serves as the intelligent management system for the battery.
2018 Nowadays, our products have been widely used in State Grid Corporation, South Grid Corporation, power generation enterprises, construction units, power equipment manufacturing enterprises, etc., and are sold overseas with the "One Belt, One Road" step.
CT/ PT Transformer Test Equipment
Transformer Test Equipment
Secondary/ Switch Test Equipment
Generator/Ground Test Equipment
Series Resonant/ Voltage-withstand Test Equipment
Cable/ Arrester Test Equipment
Power Quality/ Electric Quantity Inspection
Substation Test Equipment
Other Equipmentr
Power System
Products are widely used in power production, transmission and distribution.
Testing Institutions
Manufacturer
Petrochemical System