Products


SF6 Gas Leakage Detector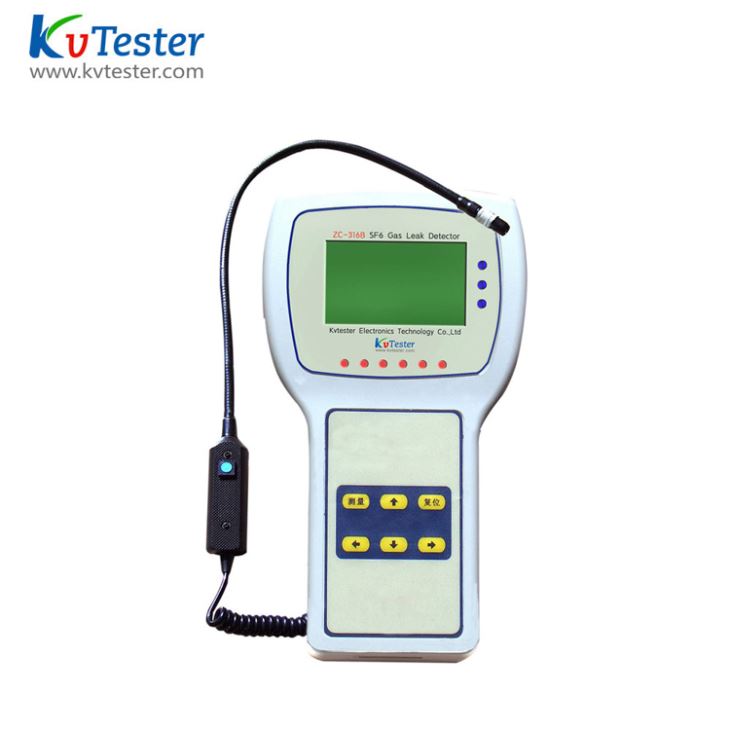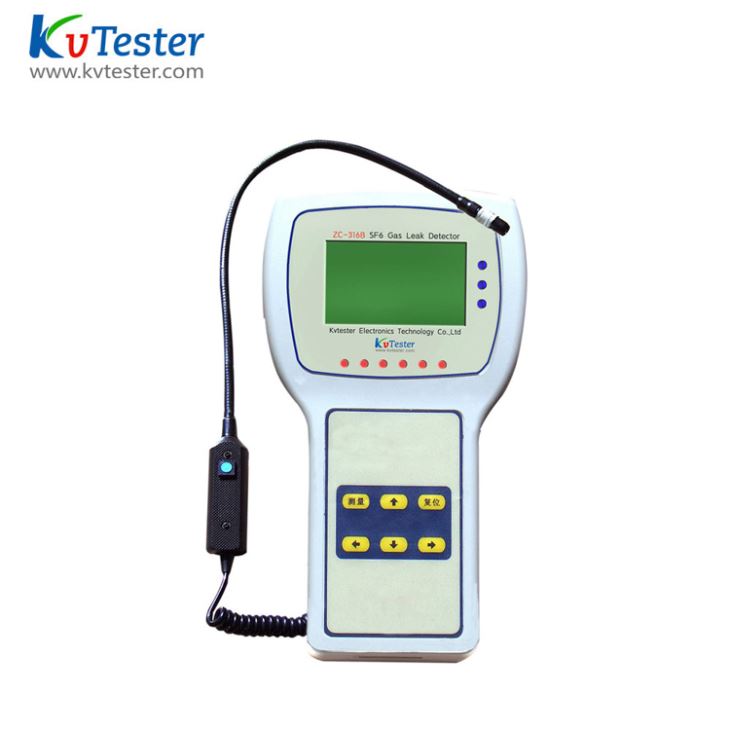 Introduction
ZC-316B SF6 gas leak detector is a new-generation product for detection of gas leak. Due to its imported sensor which guarantees its high sensitivity, great stability, quick response, smooth operation and large successive range, it's capable of accurate detection of the leak points and annual leakage rage of SF6 Breaker and GIS in both quantitative and qualitative measures.
This device is very suitable for the power supply department for MP30 High-precision SF6 Gas Leak Detector, the installation and testing division and experimental institute of power supply. It can also serve as a supporting device for SF6 electrical devices and export products by SF6 high pressure switch manufacturers while improve the whole level of the product.
Features
★Small size, low weight, portable handheld serpentine sensor and increased wire flexibility.
★ High sensitivity: the device can locate any leakage over 3g per year due to its great sensitivity of halogen gas in small amount.
★ Wide detection range: the device can detect the leakage amount of SF6 which is below the leakage rate of the SF6 switch gear.
★ High accuracy: based on advanced method of calibration, the device can provide a high calibration line which guarantees the liability of the detection results and the accuracy of its quantitative detection.
★ Visualized display and sound & light alarm: LCD display with backlight display function to guarantee a simple visualized data display. Once SF6 is detected, the sound and light alarm will be activated.
★ Quick response and short recovery time: increased response speed and shortened recovery time provided by the new circuit structure makes on-spot detections more convenient.
★ Rechargeable Ni-MH Battery AC/DC and a continuous working time of 5 hours: perfectly fit on-spot detections, SF6 high-pressure switch manufacturers and research institutes.
Parameters
Minimum Detection Amount

1(×10-6 volume ratio)

Detection Range

1~1000(×10-6 volume ratio)

Response Time

<1 second

Recovery Time

<10 seconds

Display Value Error

≤±3%

Repetitiveness

≤1%

Maximum Motionless Sensor Sensitivity

3g/year

Indication Methods

LCD display and multi-frequency sound alarm

Length of Probe Wire

handheld serpentine sensor can reach to 1 meter's length

Continuous Working Time

5hours

Device Battery

Rechargeable Ni-MH Battery AC/DC

Environmental Requirements

temperature: -5℃~50℃

Relative Humidity(RH): ≤85%

Overall Weight

2kg

Size of Device

230mm×130mm×46mm
SF6 Gas Leakage Detector