Products


Underground Cable Fault Locator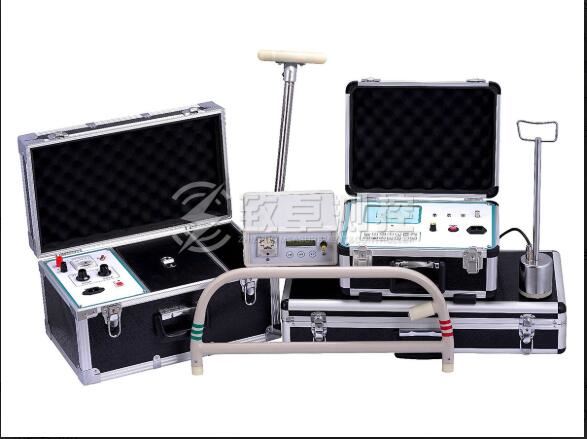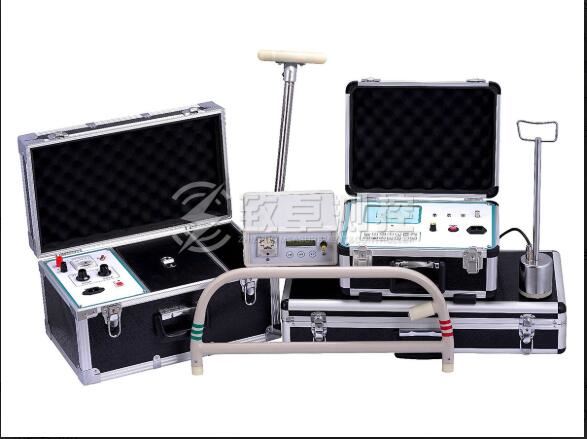 ZC-700A Underground cable fault distance locator Introduction
To test the HV arcing fault of cable, earthling high &low resistance, short circuit and breakage of the cable, poor contact, etc. If equipped with fault locator, it can decide the exact broken position of the cable, applies to power cable in various type, voltage and communication cable.
Features
1. Cable fault tester (flash tester)
(1) Wide range of application: It is used to measure high and low resistance, short circuit, open circuit, broken line, high resistance leakage and high resistance flashover fault of various power cables, high-frequency coaxial cables, local telephone cables and more than two buried wires evenly laid. It can also be used to measure the length of the cable and the propagation speed of the electric wave in the cable;
(2) Easy to carry: the host is powered by lithium battery, light, portable, convenient for field test and mine cable test;
(3) Friendly human-computer interface: the large screen 320x240 dot matrix Chinese character graphic interface is adopted, the brightness graphic is clear and beautiful, the operation is simple, and the anti-interference is strong;
(4) Safe and reliable: new type current sampler, a new sampling method, has the characteristics of simple wiring, intuitive and easy analysis of waveform, complete isolation from high voltage, and absolute safety for the host and operators;
(5) High quality: all key components are imported components to ensure the accuracy of test results;
(6) Beautiful appearance: solid and wear-resistant materials are used to make the overall texture and service life of the instrument longer or relative distance.
2. Speed function of Pathfinder and cable locator
(1) High receiving sensitivity: with special manufacturing process, the transmission distance increases, and the instrument can still receive signals clearly;
(2) Low static drift: imported components are used as core components, with reliable performance;
(3) High positioning accuracy: using quartz crystal oscillator and high-speed signal processing chip for signal sampling and processing to ensure accurate and reliable positioning accuracy;
(4) Strong anti-interference ability: under the condition of serious interference, the instrument can still ensure good performance and stable operation;
(5) Easy to carry: built in rechargeable battery power supply, suitable for various occasions.
Product Technical Parameter
Cable fault tester (flash point tester)
| | |
| --- | --- |
| Ambient temperature - | 10°C~ 40°C |
| Measurement error | Rough measurement error +1% |
| Test distance | Up to 16km |
| The shortest test distance(blind area) | 1~3m |
| Sampling rate | 25MHz |
| Power and power consumption | AC or DC power supply in the machine; AC 220V+ 10%,power consumption not more than 10W; DC 6V/7AH, power consumption is not more than 6W |
| In-machine transmit pulse width and amplitude | 0.2μs,100~ 120V;2μs,150 ~ 160V |
| Way of working | Low-voltage pulse, DC high-voltage flash and impact high-pressure flash |
| display resolution | V/50 m, V is the propagation speed m/μs |
| Display method | 320x 240 LCD liquid crystal with backlight display |
| Quality | 6KG |
| Volume | 500x 300x 195mm3 |
Cable Path Detector
The tracking and positioning

distance is 3M from the local telephone cable, and other cables can reach 20m

Positioning impedance range

0 ~ 5MΩ

Positioning accuracy

< 10cm

Buried depth detection

< 3M

volume

Pathfinder, spotter: 470x290x255cm3

Accessory box: 630x 300x130cm3

Weight

Pathfinder, spotter: 9kg

Accessory box: 8kg
Application Guide
ZC-700A cable fault tester is a new generation of portable cable fault tester designed and manufactured by our company according to the user's requirements and in consideration of field use. It adheres to our tenet of high technology, high precision and high quality, and improves the cable test level to a new level.
ZC-700A cable fault tester consists of three parts: flicker test, tracing and positioning.
ZC-700A cable fault tester can be used to detect low resistance, high resistance, short circuit, open circuit, leakage fault and flashover fault of various cables. It can accurately detect the location of fault point, cable length and cable buried path of underground cables. It has the characteristics of accurate test, high intelligence, and wide adaptability, stable performance, light and portable. The instrument adopts Chinese character system, high definition display and friendly interface. Cable tracing and fault location are composed of Pathfinder, spotter, t-probe, A-frame, handset, etc. This instrument is a special instrument for cable fault location test. It is applicable to all kinds of cables with metal conductor (pair, sheath, shielding layer). Its main function is to test the location of the bad insulation points, the detection of the cable path and the test of the cable buried depth.
Our main products are CT PT Analyzer, Protection relay Tester, Transforer test equipment, Circuit Breaker Analyzer, Insulation Oil Tester, Cable Fault Locator, Series Resonant/Voltage-withstand Test Equipment, Secondary/Switch Test Equipment, Power Quality Analyzer, High Voltage Generator, High Voltage Capacitor, Testing Transformer and so on.
Underground Cable Fault Locator