Products


Dielectric Boots And Gloves Withstand Voltage Test Device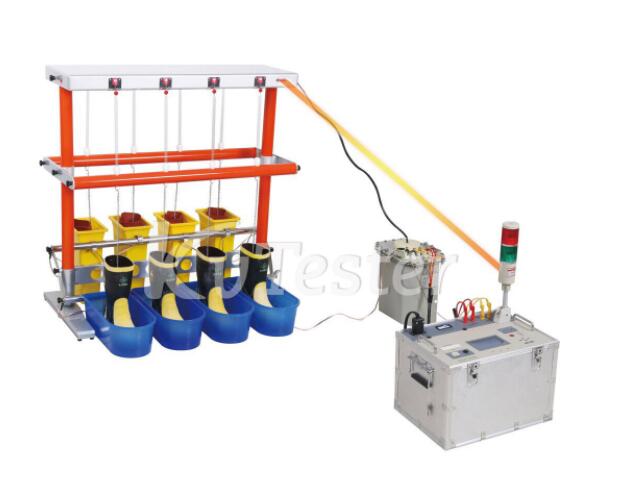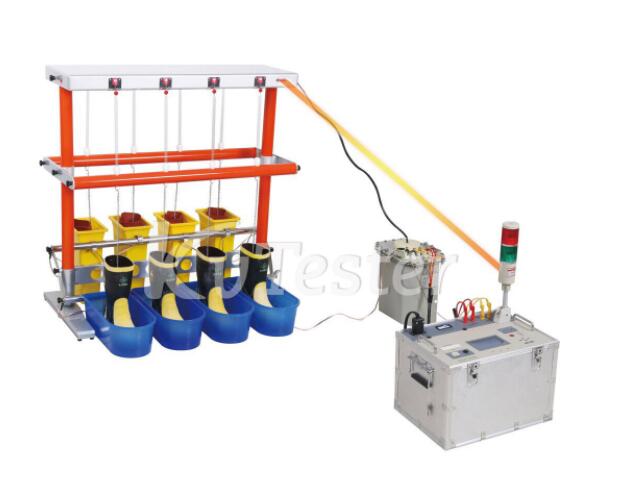 Brief Introduction
Dielectric Boots and Gloves Withstand Voltage test device is designed and manufactured by our company according to the test procedure of insulated boots (gloves) and in accordance with the opinions of users. The product adopts full-automatic rising (lowering) pressure to automatically read out the leakage current of each test item. The whole test process is completed automatically, and the test data is automatically printed, which effectively solves the irregular test method in the past, thus simplifying the test procedure. , improved test speed. More reliable identification of the leakage current of the insulated boots (gloves), power frequency withstand voltage and other parameters.
It is the ideal equipment for insulating boots (gloves) to ensure the safety of test workers.
Its main features: test 6 test items at the same time, and read the leakage current of each test item to accurately judge the unqualified test items; the test vehicle is equipped with casters at the bottom for easy movement, using a large white light display, under strong light Still clearly visible, with a one-click shuttle, easy to operate, with a good interactive experience.
Product Parameter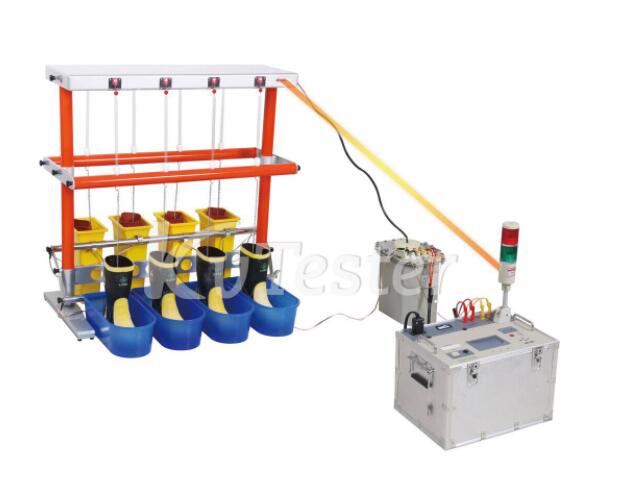 Dielectric Boots And Gloves Withstand Voltage Test Device