Products


Single Phase Relay Test Set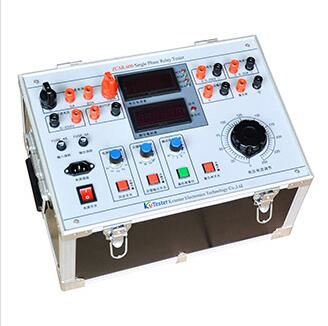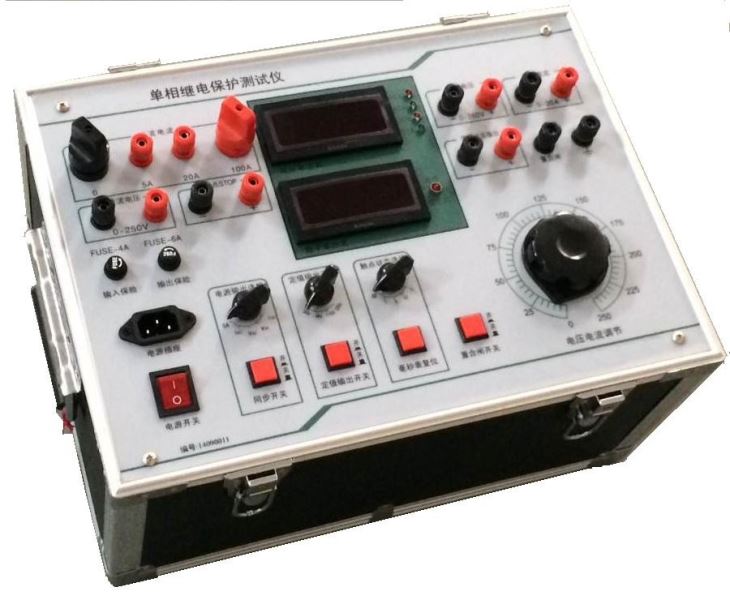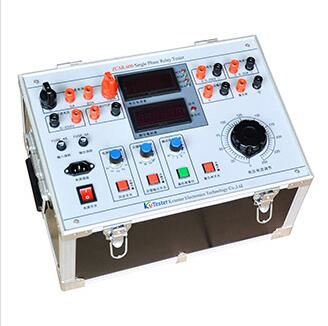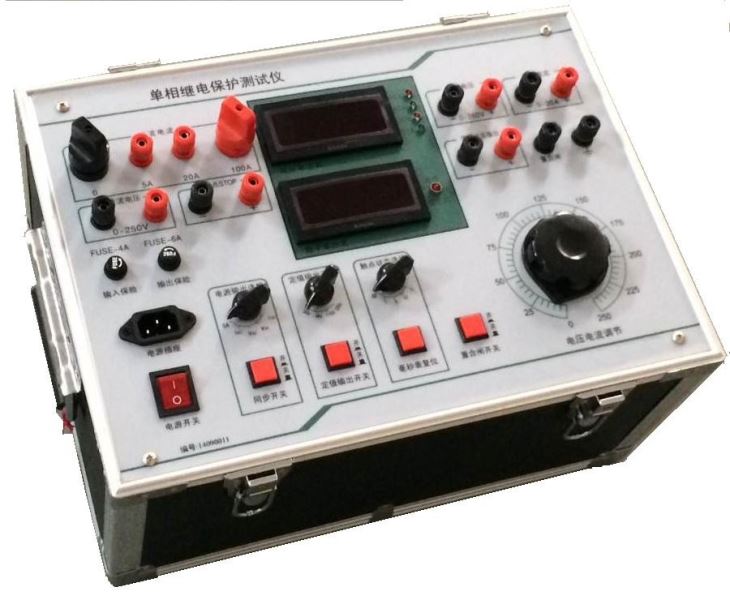 Instruction:
ZCAR-600 microcomputer type single phase relay test set is newly developed calibration device. The application of the latest AC and DC voltage technology and current power source technology to the equipment makes its circuit design, component selection, panel layout, and the internal structure design to meet the advanced level in china. With many excellences for example perfect functions, excellent Components, clear measuring data, simple operation and so on, the equipment is the first choice for the power relay protection department.
Features:
1. High test accuracy: The core components are imported devices with high integration, high precision, good repeatability and high reliability.
2, highly intelligent: the calibration process does not require a constant temperature chamber, and the SF6 gas density relay and pressure gauge can be verified in any effective temperature range. The pressure and temperature dynamic compensation algorithm is used to automatically complete the pressure measurement and the equivalent pressure value conversion at 20 °C, and display the pressure at the current temperature and the equivalent pressure at 20 °C, effectively solving the problem of difficult field verification of the SF6 gas density relay.
3, powerful: can test a group of alarm signals, two sets of blocking signals at the same time, and has a normal temperature pressure gauge check and 20 degree pressure gauge verification function. .
4, friendly man-machine interface: configuration of large screen Chinese LCD screen and rotating mouse man-machine interface, simple operation, beautiful interface, all parameters and status at a glance. The test process is automatically completed without manual intervention, avoiding cumbersome manual air path adjustment operations.
5, supporting transition joints: This product is a portable instrument, equipped with a variety of models of transition joints, most models of switch density relays can be field-tested without disassembly, is a good choice for SF6 density relay verification.
6. Low gas consumption: The gas consumption during the calibration process is very small, and the SF6 gas is not wasted, the test cost is low, and there is no pollution.
7. Support data storage: The built-in memory of the instrument saves the test results instantly, and has the function of saving power data, and can query and print historical test data at any time.
8. Support report printing: Chinese character report printing test results, and intelligent analysis of test results.
Single phase relay test set Technical Specifications:
(1) Running Conditions
Power Supply:AC220V±10% 50Hz
Work Environment:Temperature: -10℃~40℃
Humidity:≤85 %RH
(2) Output supply
AC voltage:0~220V/3A
AC current:0~100A/7.5V
0~20A/25V
0~5A/5V
DC voltage:0~220V/3A
DC current:0~20A/25V
Constant voltage output:DC24V DC48V DC110V DC220V
(3) Performance Specifications
Ammeter, voltmeter:41/2 potential
Digital millisecond meter:0 ~ 99.9999s
(4) Performance Description
● Measuring Relay. A Measuring Relay is provided to measure current and the start value, return value and return coefficient/ drop-off to pick-up ratio of potential relay.
● Time Relay. A Time Relay is provided to measure the start value, return value and operating time.
● Auxiliary Relay. An Auxiliary Relay is provided to measure the start value, return value, holding value and operating time of all kinds of auxiliary relays with starting coil and holding coil.
● Reclosing Relay. Reclosing Relays provide tests to Capacitance in charge time, reclosing time and intermediated elements.
● Differential Relay. Differential Relays provide DC excitation test, braking characteristics test and volt-ampere characteristic test.
● Other Uncommon Relays.
Single Phase Relay Test Set