Products


Leakage Protection Switch Tester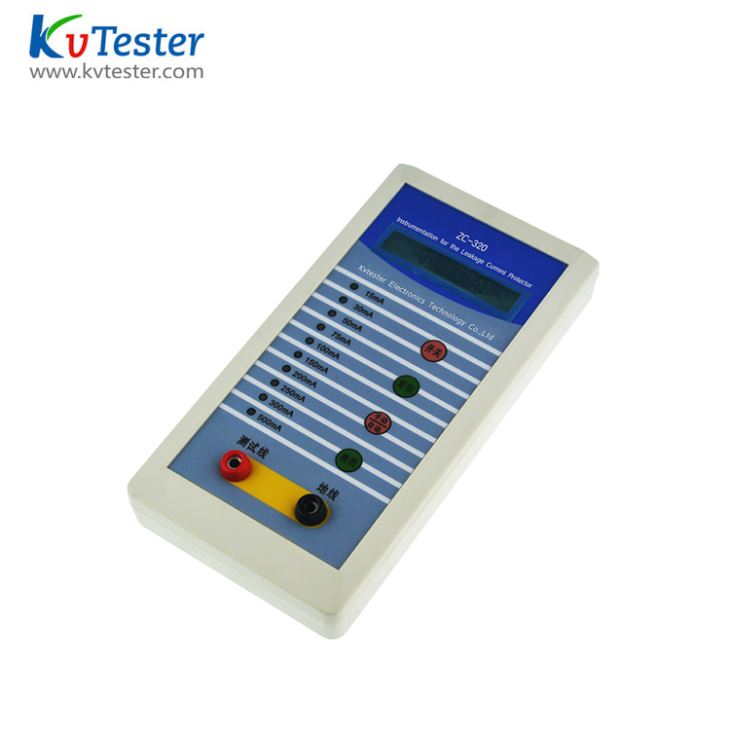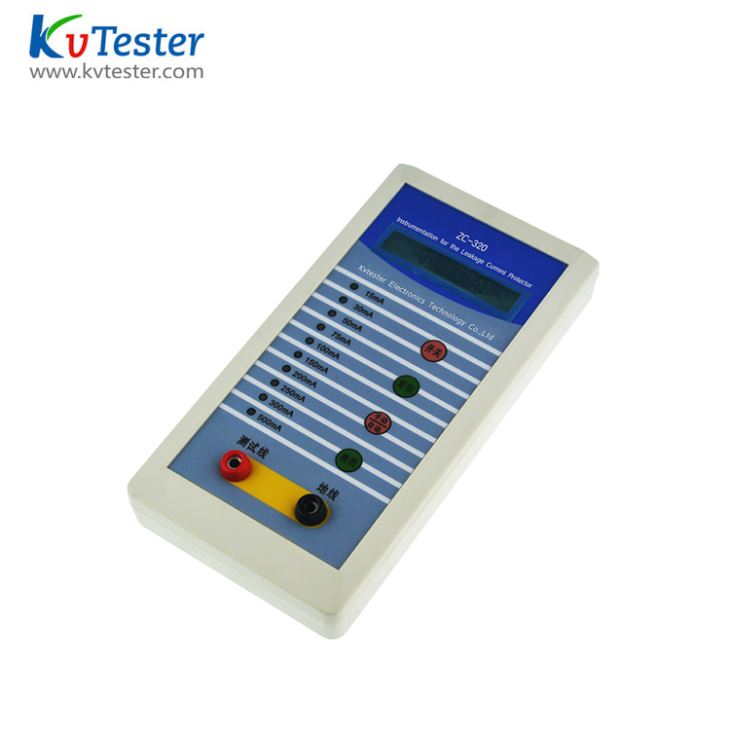 ZC-320 Leakage Protection Switch tester Introduction
ZC-320 Leakage Protection Switch tester apply to testing the leakage action current, leakage non-action current and leakage action time of leakage protector. Leakage protector (residual current action protector) is one of the effective measures to prevent electric shock accidents, and also the technical measures to prevent electrical fire caused by leakage and electrical equipment damage accidents. It adopt 16 bits blue screen, it is convenient and intuitive. High accuracy, small size, light weight, exquisite appearance, easy to carry, is an ideal tool for a variety of leakage protector in site or in laboratory testing.
ZC-320 Leakage Protection Switch tester Features
1.It has10 gears between 30mA-1000mA
2.Digital display, reading storage, test automatically
3.Can test on-line, off-line
4.Equipped with the function of voltage reverse protection.
5.Enter saving electric method if no operation after 2 min; display "SL" to reminder shutdown
6.Reminder to change battery if the power is not enough
Technology Parameters
Breaking time measurement range: 0-9999ms
Breaking time measurement accuracy: 1ms
Measurement current error:
30mA、50mA 、60mA、75mA accuracy ≤0.1mA
100mA、150mA、200mA、250mA、500mA、1000mA accuracy ≤1mA
Working condition
Temperature: -10℃—40℃; humidity: <80RH
| | |
| --- | --- |
| Function | Test the leakage action current, leakage non-action current and leakage action time of various leakage protectors. |
| Power | DC6V Alkaline dry cell LR6 1.5V×4 |
| Test line voltage | AC 250V below |
| Rated voltage | AC 220V |
| Leakage current gear | 15、30、50、75、100、150、200、250、300、500mA |
| Test the leakage action time range | 0~999ms |
| Display accuracy of electric leakage action time | ±2ms |
| Gear current accuracy | ±5%+2dgt |
| Failure information indication | LCD display "fault" due to tested rated action current gear is too small or leakage protector is defective. |
| The test line length | 1.8m |
| Test mode | Manual or automatic |
| Display model | LCD:128dots×64dots |
| Dimension of meter | 170mm×75mm×30mm |
| Weight | 290g(include battery);total weight:350g(including package) |
| LCD size | Display area:44mm×27mm |
| Battery voltage | When battery voltage down to 4.8V, display low-voltage to reminder changing battery. The test data is still exact at this time. |
| Working current | 40mA Max |
| Work humidity | -10℃~40℃;80%rh below |
| Storage temperature and humidity | -10℃~60℃;70%rh below |
| Insulation withstand voltage | 100MΩ or bigger,AC2kV/rms(Between shell and screw) |
| Comply with standard | IEC1010-1、IEC1010-2-032、Pollution levels 2、CAT Ⅲ(600V)IEC61326(EMC standard) |
Leakage Protection Switch Tester