Products


SF6 Gas Purity Analyzer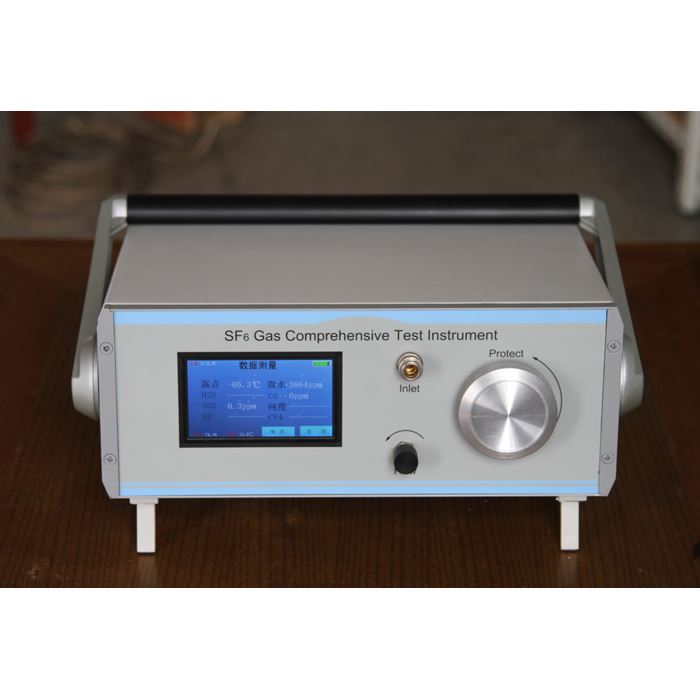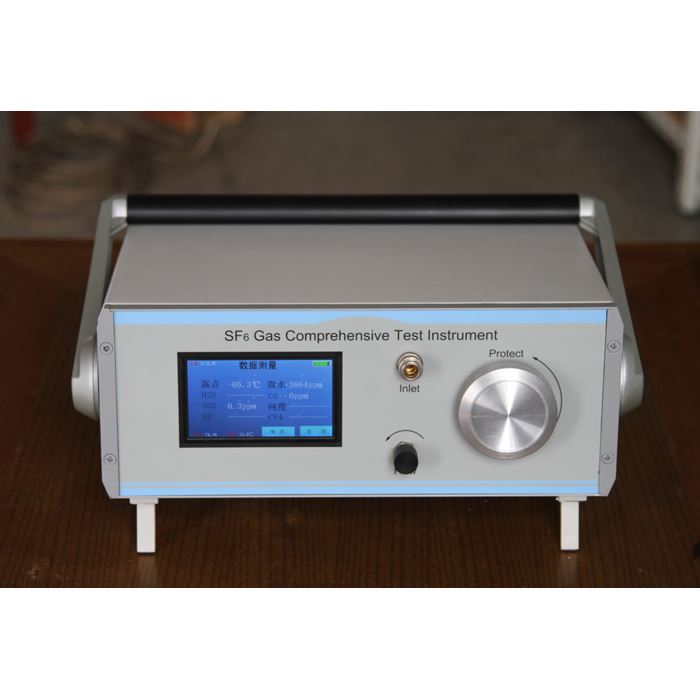 Sf6 gas purity analyzer
ZC-316D SF6 comprehensive tester adopts imported sensor, it has the functions of testing SO2+SOF2,H2S,CO,HF, water content and SF6 purity. Centralize the functions of 7 instruments into one instrument which will save much gas. The instrument has the characteristics of high precision and stable performance.At the same time, the Full-English color LCD touch screen is used which makes the operation more convenient.
Features
1. Fast and gas saving,After enter into the measurement state, the measurement time is about 5 minutes
2. Self-locking Connector, Imported from Germany, safe and reliable, no leakage
3. Data Storage, large capacity design, up to 500 sets of test data can be stored
4. High-definition display, 4.3 inch touch screen is used to display all measured data
5. Built-in power supply, Large capacity lithium battery, Can work continuously for 30 hours after fully charged.
6. Electronic flow, Built-in electronic flowmeter, display flow in the whole process, and with flow over-limit alarm function
7. Intelligent cleaning,Built-in micro air pump, it is able to Clean the pipeline quickly after measuring and the cleaning time can be set.
8. Open calibration, This instrument has the function of calibration, which can complete the whole calibration work only by operating on the instrument
9. The data processing, Built-in printer can selectively print or upload the saved data to the computer
Parameter
Purity

Measurement range

0%~100%

Measurement precision

±0.5%

Measurement
Time

<2 minutes.

Dew Point

Measurement range

-80 ℃~+20 ℃

Measurement precision

±0.5℃(-80℃~-60℃)

response time(+20℃)

63% needs 5seconds,90% needs 45seconds(-60℃~+20℃)
63%needs 10seconds,90%needs 240seconds(+20℃~-60℃)

H2S

Measurement range

0~100ppm

Minimum detection quantity

≤0.1ppm

precision

±0.5%

Stability

0~100ppm

repeatability

≤2%




SO2

Measurement range

0~100ppm

Minimum detection quantity

≤0.1ppm

precision

±0.5%

Stability

0~100ppm

repeatability

≤2%




CO

Measurement range

0~1000ppm

Minimum detection quantity

≤1ppm

precision

±0.5%

Stability

0~1000ppm

repeatability

≤1.5%




HF

Measurement range

0~20ppm

Minimum detection quantity

≤0.01ppm

precision

±0.5%

Stability

0~20ppm

repeatability

≤2%

Environment temperature

-40℃~+60℃

Environment humidity

0~100% RH

Power Supply

AC 220V

Built-in rechargeable lithium battery

Battery performance

Charging time:20 Hours;Can be used for more than 10 hours

Weight

8KG

Size

450×150×300mm3

Working temperature

-40℃~+80℃
SF6 Gas Purity Analyzer