Products


AC And DC High Voltage Divider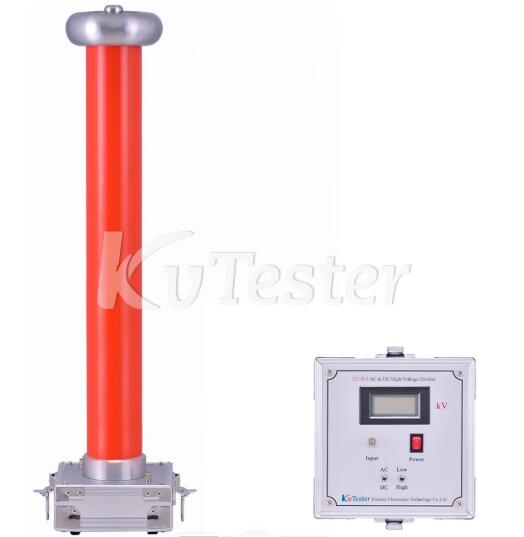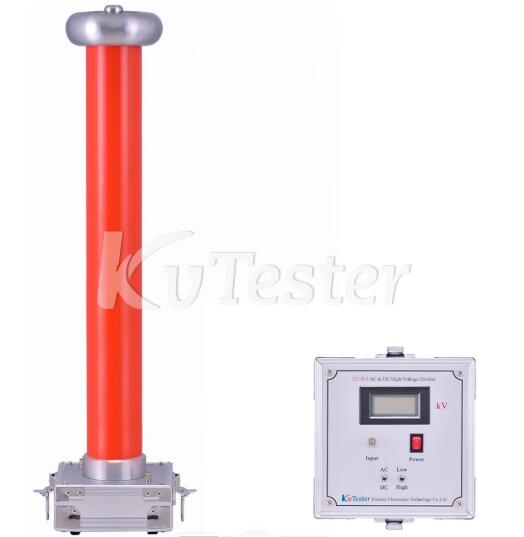 Product Introduction
This product is an idea device for HV measuring; mostly apply in power system, electronic equipment factory to test frequency AC high voltage and DC high voltage. This product is composed by HV divider and LV display meter. The two parts are connected by the supporting cable.
Product Features

1. High precision
Uses high precision HV thin-film capacitor and HV glass glaze resistor, input impedance is high, lower the measured current, small power consumption, improves the accuracy and stability of the device. For signal processing, adopts high performance OP to amplify the signal, uses the newest dual integrating A/D sampling technique, four and half LCD display, the maximum resolution up to 0.001kV, it is the replacement products for HV electrostatic voltmeter.
2. Good anti-jamming performance.
Adopts special shield technique, equipotential ball uses aluminum, effectively improves the electric field distribution around the equipotential ball, prevents the point discharge, improves the anti-jamming ability of the test results. LV display meter is full metal enclosed instruction to shield, Coaxial cable connect the HV divider and LV display meter, reduce the effects to indicating value by high voltage, then realize high stability, high linearity.
3. Safe and reliable
This device is composed by HV divider and LV display meter, the HV divider uses America DuPont packing material, special technique
to embed, with smaller structure, lighter weight, lower the internal partial discharge to the least, more reliable, do not leak oil. Coaxial
cable connect the HV divider and LV display meter when working, the HV and LV parts are far away from each other, safe and reliable.
4. Easy to operate
Uses toggle switch to shift HV/LV, AC/DC, convenient and swift. Four and half LCD directly display the test results, easy and clear. Bring great convenience for field tests.
5. Convenient to carry
Portable structure, the whole machine use aluminum alloy package as case, can easily to disassemble. Small in volume, light in weight, convenient to carry and use.
Product Specifications:
| | |
| --- | --- |
| Divider resistance | 1200 MQ |
| Voltage class of Voltage divider | AC: 100kV; DC: 100kV |
| LV display meter range | Low: 0-20kV High: 0-100kV |
| AC measurement | True RMS measurement |
| Accuracy | AC: 1.0%; DC: 0.5% |
| Dielectric | US DuPont Dry media material |
| Divider ratio | 1000:1 |
| Connection coaxial cable | 3m |
| Applicable temperature | 0~40°C |
| Relative humidity | ≤85%RH |
AC And DC High Voltage Divider