Products


BDV Test of Transformer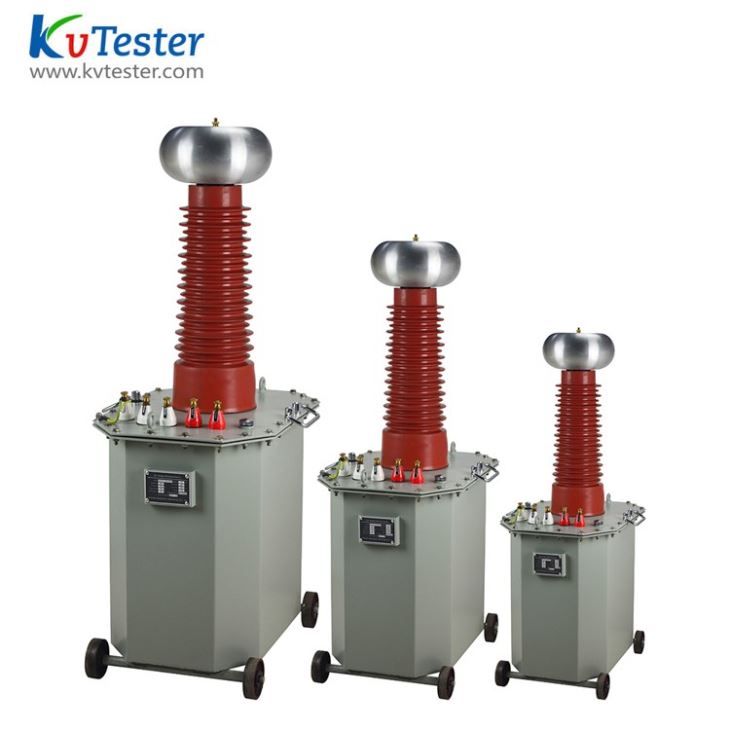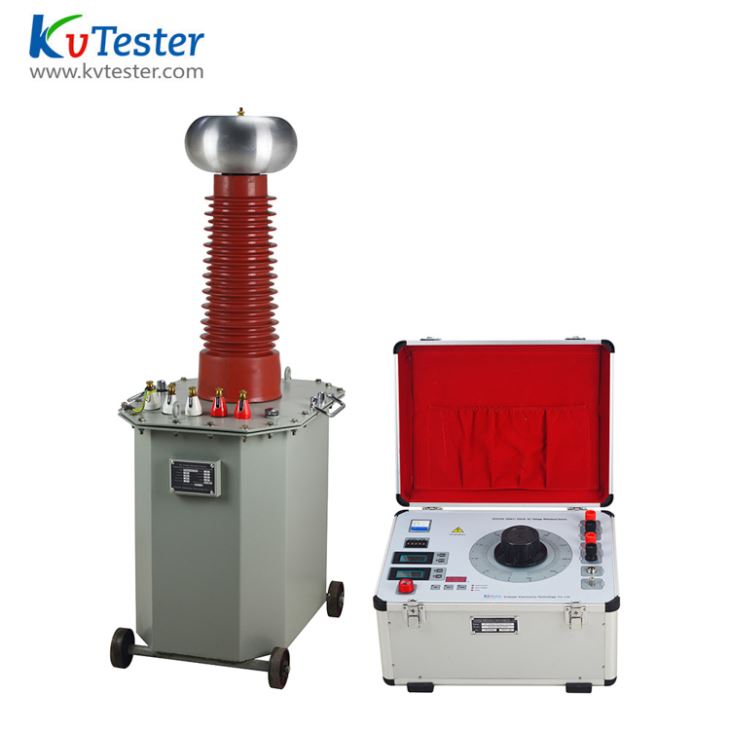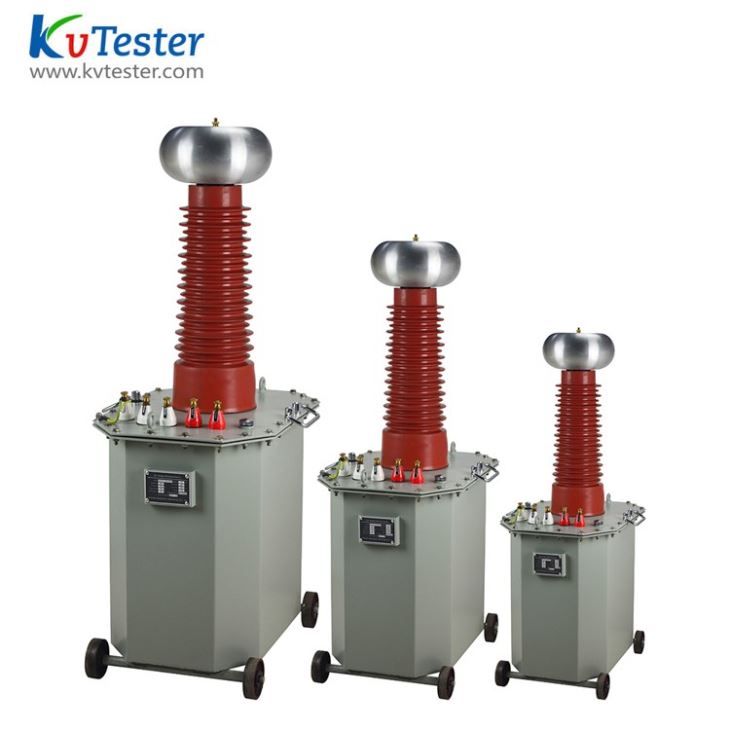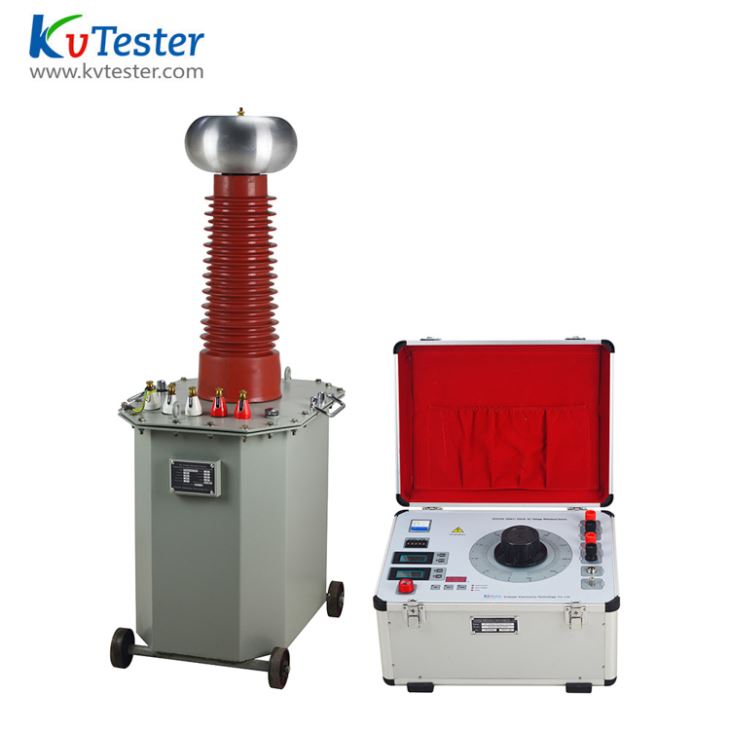 Introduction
BDV test of transformer also called transformer booster, it is the basic equipment for power station, power supply system and scientific research units. Used for the dielectric strength test of various electrical appliances, electrical equipment, insulation materials in the prescribed voltage, test products insulation level, it is found that the insulation defects sample measure to bear voltage capability.
Product Details
Brand new idea, excellent material

New insulating material, small size and light weight

High pressure casing

The inner structure of the casing is beautiful.

Terminal

High voltage tower coil, powerful performance

Body with handle

Humanized design, easy to operate and move
Features

1. ZC-501A series oil immersed transformer AC test using single frame core type iron core structure.
2. The primary winding is wound on the iron core, and the high voltage winding is outside, and the coaxial arrangement reduces the leakage flux and increases the coupling between the windings.
3. The outer shell of the product is made of the best shape of the octagonal structure with the core; the overall appearance is beautiful and generous.
4. Voltage level: 10Kv~200Kv
5. Capacity range: 3Kva~100Kva
Oil immersed Dielectric Test Transformer Technical parameter
| | |
| --- | --- |
| The rated voltage | AC50~300Kv, DC 70~210kV |
| Rated capacitance | 1~400kVA |
| Product Category | AC,AC,AC,AC,ACand DC |
Main product Specifications:
Specification model

capacity (kVA)

High voltage
(kV)

High voltage
current (mA)

Low voltage input

Ratio
(high /instrument)

Temperature rise °C (30 minutes)

Voltage(V)

Current(A)

ZC-501A-1.5/50

1.5

50

30

200

7.5

500

10

ZC-501A-3/50

3

50

60

200

15

500

10

ZC-501A-5/50

5

50

100

200

25

500

10

ZC-501A-10/50

10

50

200

200

50

500

10

ZC -501A-20/50

20

50

400

380

52.6

500

10

ZC-501A-30/50

30

50

600

380

79

500

10

ZC-501A-50/50

50

50

1000

380

132

500

10

ZC-501A-5/100

5

100

50

200

25

1000

10

ZC- 501A-10/100

10

100

100

200

50

1000

10

ZC-501A-20/100

20

100

200

380

52.6

1000

10

ZC-501A-30/100

30

100

300

380

79

1000

10

ZC- 501A-50/100

50

100

500

380

132

1000

10

ZC 501A-15/150

15

150

100

380

39.5

1500

10

ZC 501A-20/150

20

150

133

380

52.6

1500

10

ZC 501A-25/150

25

150

167

380

65.7

1500

10

ZC 501A-30/150

30

150

200

380

79

1500

10

ZC 501A-50/150

50

150

333

380

132

1500

10

ZC 501A-100/150

100

150

667

380

263

1500

10

ZC 501A-50/200

50

200

150

380

132

2000

10

ZC 501A-100/200

100

200

500

380

263

2000

10

ZC 501A-150/200

150

200

750

380

398

2000

10

ZC 501A-200/200

200

200

1000

380

526

2000

10

ZC 501A-300/200

300

200

1500

380

790

2000

10

ZC 501A-50/300

50

300

167

380

132

3000

10

ZC 501A-100/300

100

300

333

380

263

3000

10

ZC 501A-150/300

150

300

500

380

395

3000

10

ZC 501A-200/300

200

300

667

380

526

3000

10

ZC 501A-300/300

300

300

1000

380

790

3000

10
Supporting product introduction
ZC-500A series box

capacity :1KVA - 5KVA input voltage:0.22KV

ZC-500B series box:

capacity: 300KVA - 10KVA input voltage:0.22KV,0.38K

The type digital micro ammeter

MSA-I

Resistance capacitance AC DC voltage divide

RCF-50,100,150,200KV

High voltage DC discharge rod

FZ-70,140,210KV

High-voltage silicon stack

2DL-150,300,450KV

Insulating support

50,100,200,300KV

High voltage filter capacitor

0.01Uf-0.1uF,40-100KV

Pressure ball

Protective sphere

gapQ-50,100,150,200,250,500

Medium oil cup

Folding trolley

150,300

Water resistance

High-voltage electroscope

10KV 35KV

High pressure phase detector

10,35,110KV 220KV
Our services

1. Customization, We will provide more precisely and efficiently manufacture and serve according to clients' requirements.

2. Scheme design

3. Quality service: We have professional QC team to ensure your product more better.

4. Direct selling by manufacturers

5. No worries after sales



BDV Test of Transformer