Products


Multifunctional Portable CT Analyser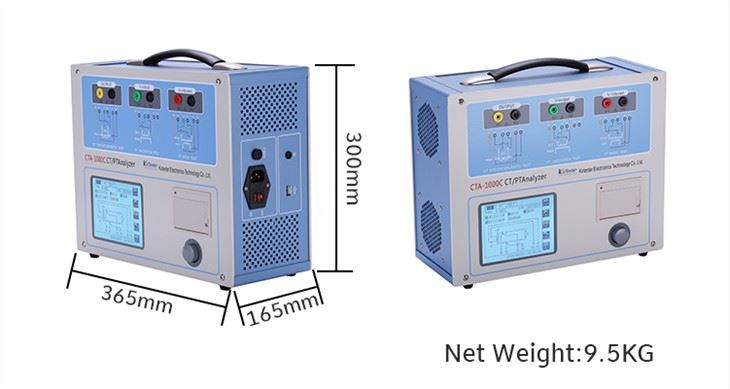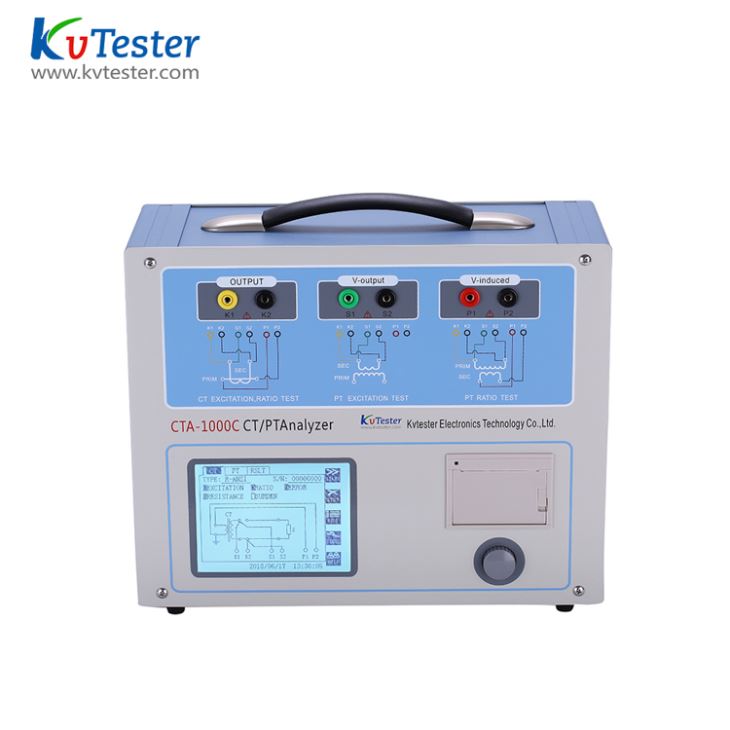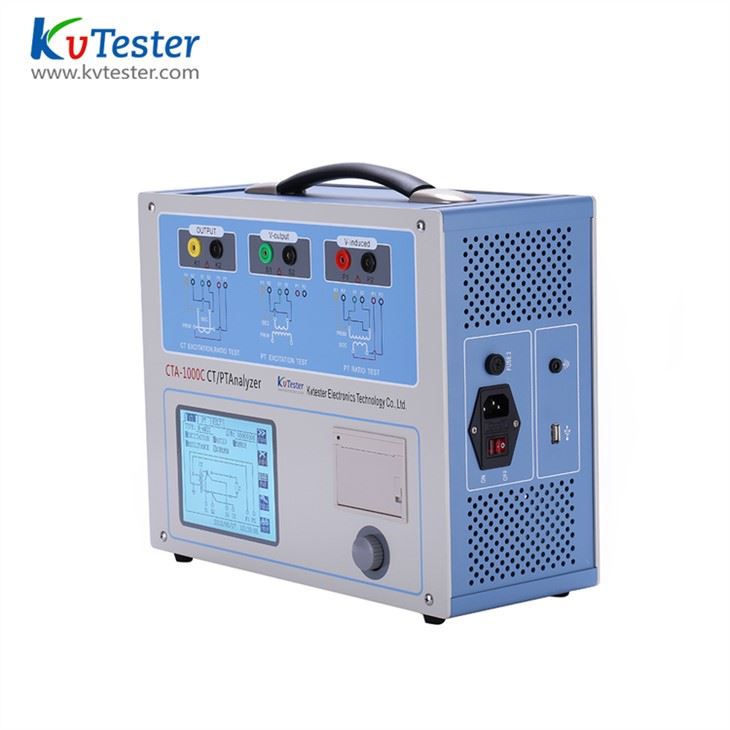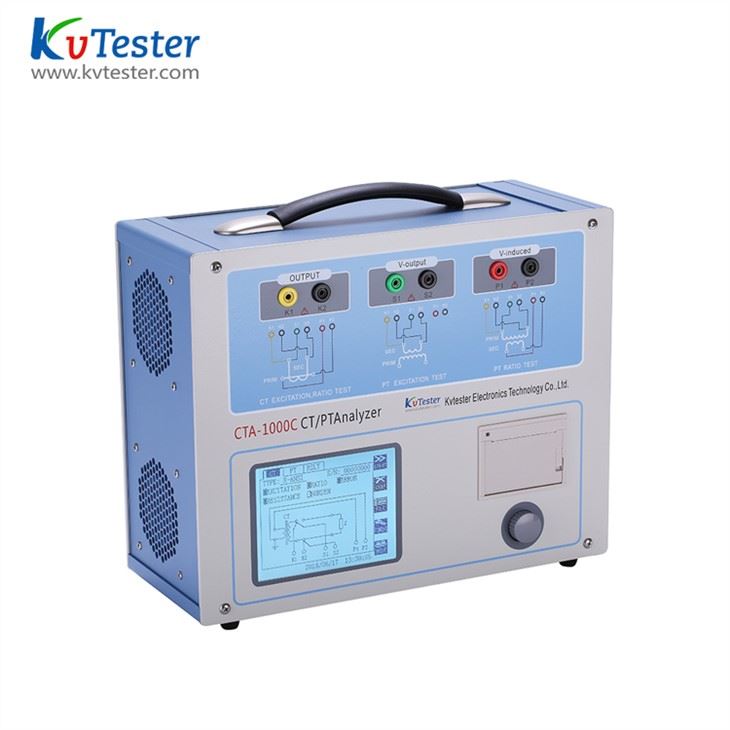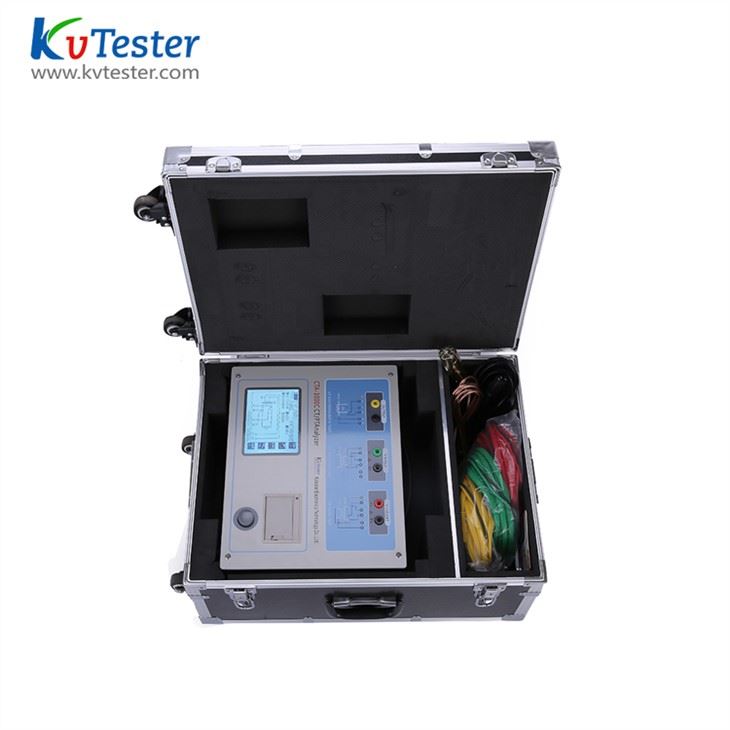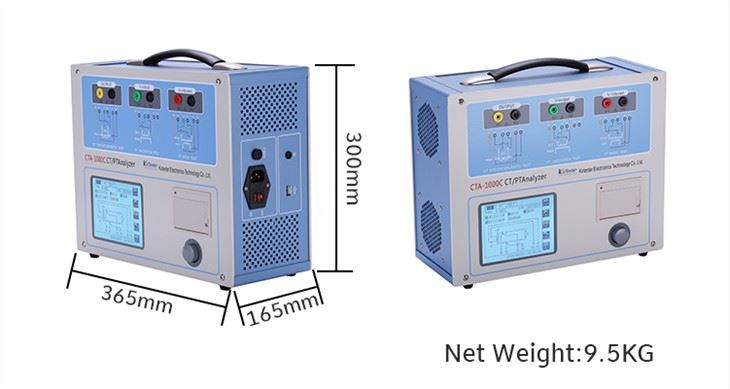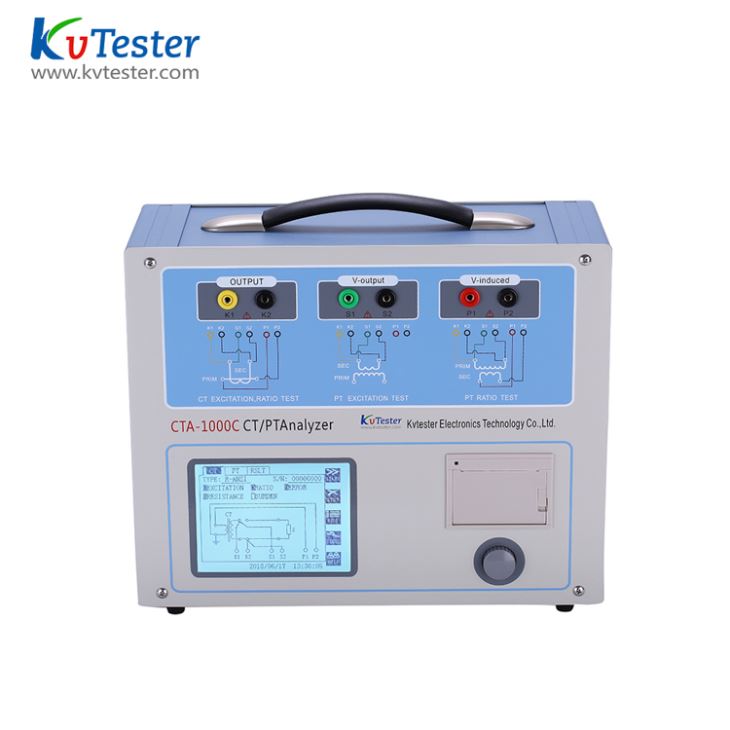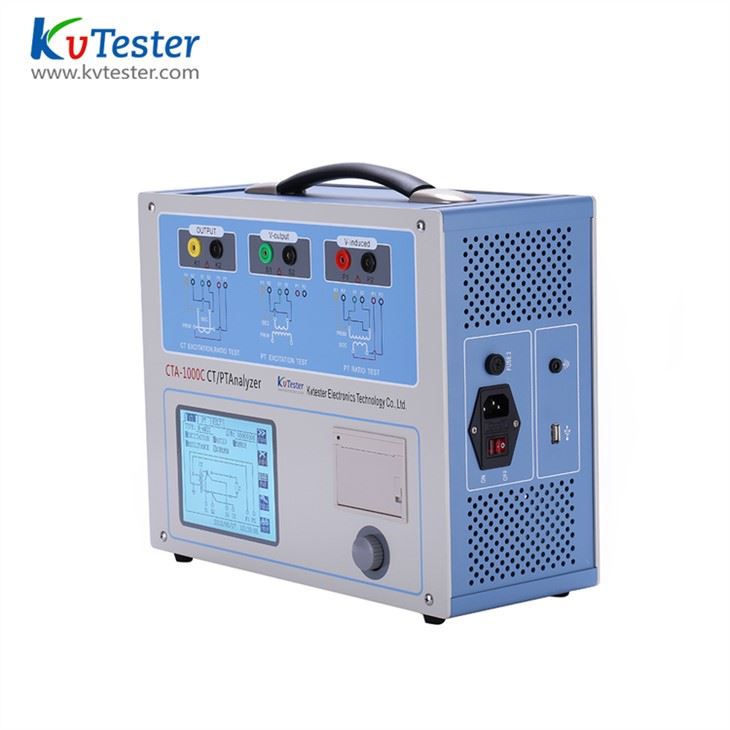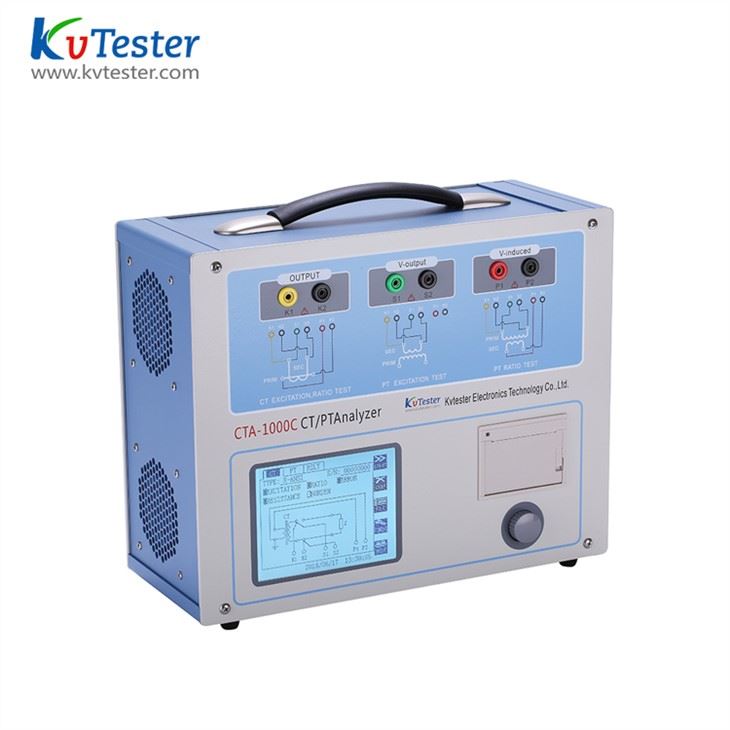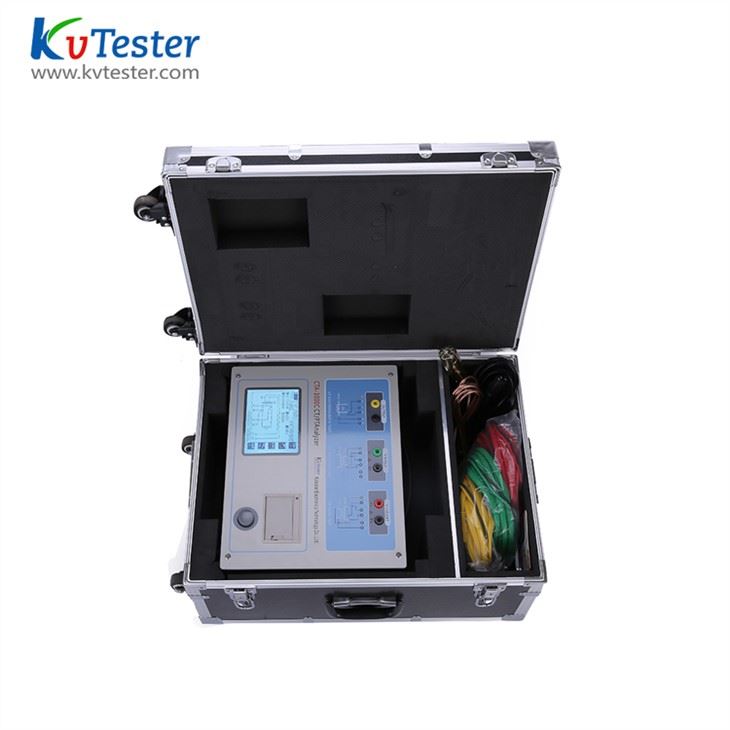 CT analyser Brief Introduction
This portable Automatic Current Transformer Testing Equipment CT PT Analyzer allows performing many different measurements such as saturation, ratio and polarity tests and CT winding resistance test. Substation maintenance and commissioning test equipment, CTA-1000 Series CT Analyzer is extremely appreciated by electrical engineers for its high accuracy and portability.
Main Technical Data
Model

CTA-1000C

Power supply

AC220V±10%,50Hz

Output

0~180Vrms,12Arms,36A(peak value)

Voltage measurement accuracy

±0.1%

CT Ratio

Range

1~40000

accuracy

±0.05%

PT Ratio

Range

1~40000

accuracy

±0.05%

Phase

Range

±2min

accuracy

0.5min

DC resistance

Range

0~300Ω

accuracy

0.2%±2mΩ

Burden

Range

0~1000VA

accuracy

0.2%±0.02VA




AC220V±10%,50Hz

Environmental Conditions

Operating temperature : -10οC~50οC Humidity :≤90%

Weight and Dimensions

Dimensions: 365 mm×290mm×153mm; Weight<9kg
How CT Analyzer works
Injects low test signals into secondary side of the CT

Determines the CT's equivalent circuit parameters

Identifies all relevant CT performance parameters

Displays all relevant parameters of the CT and its accuracy at different currents and burdens

Evaluates the CT according to the selected standard

Determines unknown CT nameplate parameters

Demagnetizes the CT after the test.
Range of measurements
Ratio and phase accuracy

Winding resistance

Excitation characteristics (knee points)

Composite error (ALF, ALFi, FS, FSi, Vb)

Burden impedance

Transient CT classes and parameters (TPS, TPX, TPY and TPZ type CTs)

Transient dimensioning factor (Ktd)

If missing/unknown: CT type, class, ratio, knee point, power factor, nominal burden, operating burden, primary and secondary winding resistance

Remanence and residual magnetism
Additional features:
Simulate different burdens and currents

Analyze the effect of CT saturation

Measure VT ratio

Multimeter
Key features
Highest measurement accuracy: 0.05 % / 2 min when calibrating on site

Very small and lightweight (<9kg /19.8lbs), easy to transport for on-site testing

Automatic evaluation according to IEC, IEEE and to customized or local/national standards

Short commissioning times (duration of the automatic test < 2min)

Excellent workplace safety - Tests run at max. 180 V
Product key Advantage
Test Report


1. Is it all right to make customer's own brand name?
Yes, we can provide OEM service.
2. Are you a manufactuer or trading company?
We area leading manufacturer in China.
3. Can you do the design for us?
We can provice personalized customization service.
4. Are you in stock?
Some products are in stock.
5. Does your product have warranty service? How long is the warranty period?
Our warranty period is one year free and lifelong maintenance, and if the product we sell is damaged (if not man-made damage), in the first year, we will send free parts for replacement.
Multifunctional Portable CT Analyser