Products


Current Transformer Analyzer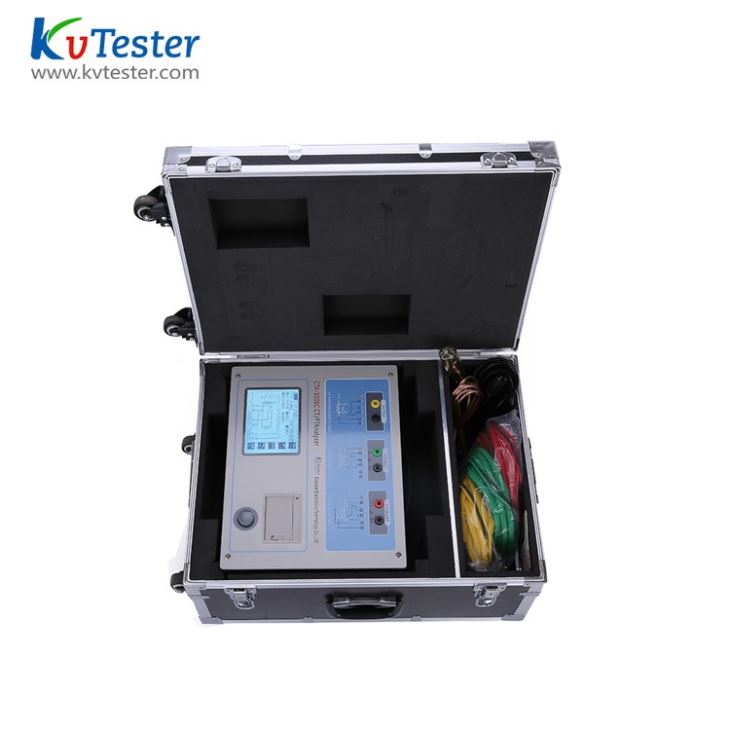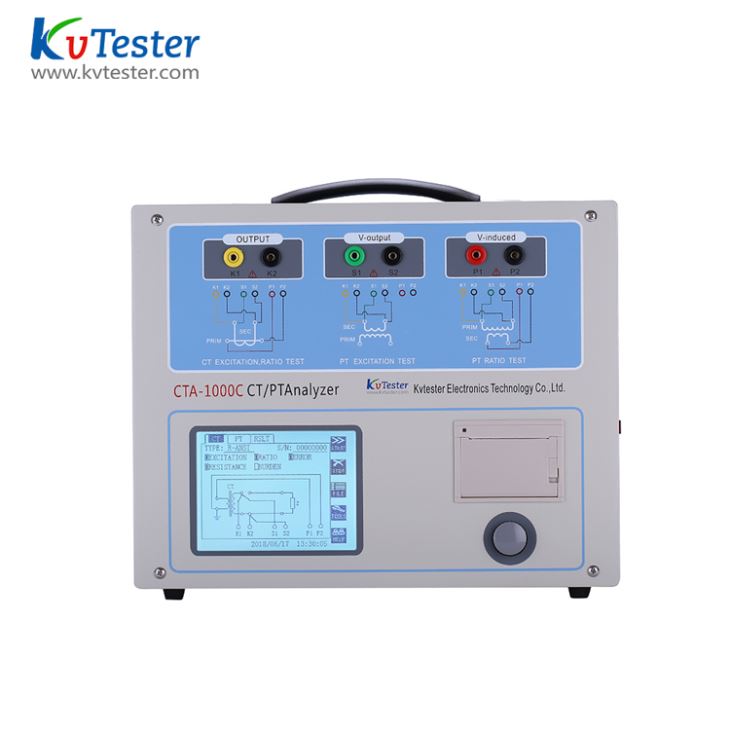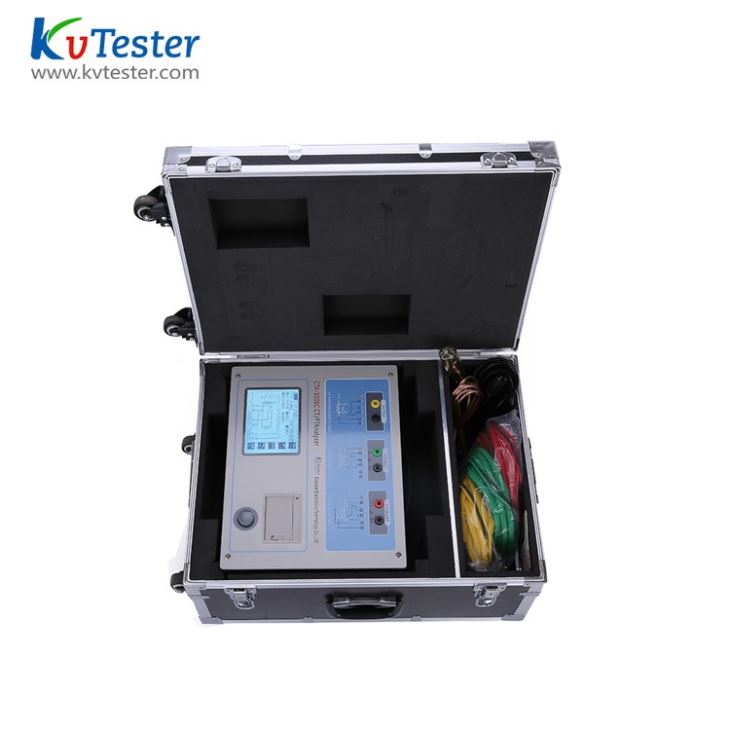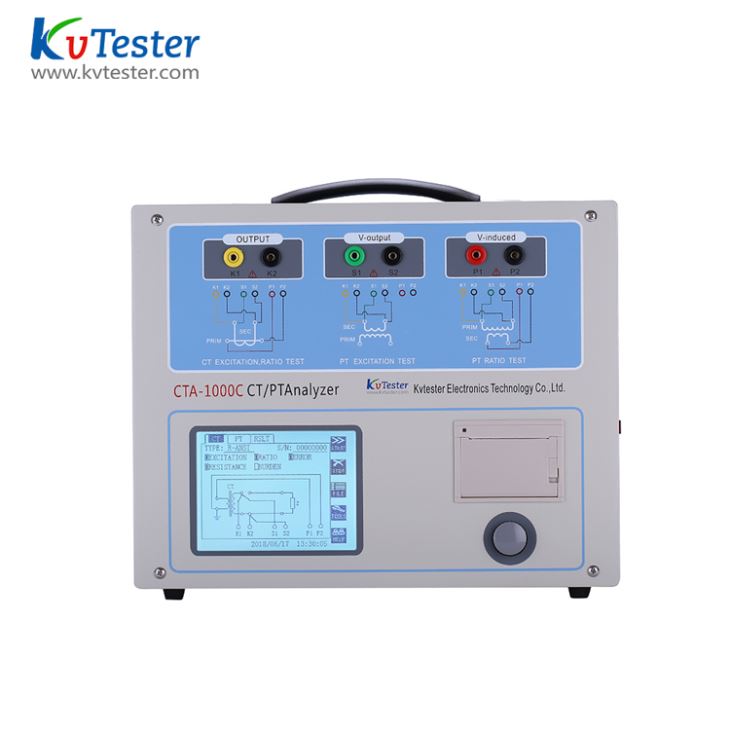 Introduction
CTA-1000C Current transformer analyzer Introduction is new product created after widely adopt customers' advices and deep theoretical study. It is based on the automatic FA Series Transformer Tester General which is produced by our company that is widely acclaimed and applied. The adoption of high-performance DSP and ARM, advanced manufacturing technology ensure a stable and reliable product performance, full-featured, high degree of automation, high efficiency, in the domestic leading level, they are the professional testing equipments for transformer check in power industry.
Characteristics
◆ Full-featured, not only satisfy the test requirements of various CTs (include TP class), such as the excitation characteristics (i.e., volt-ampere characteristics), ratio, polarity, secondary winding resistance, secondary burden, ratio error and phase displacement, but can also be used for the tests of various PTs, including excitation characteristics of the electromagnetic unit, ratio, polarity, secondary winding resistance, ratio error and phase displacement.
◆ Automatically give CT, VT parameters, including knee point voltage / current, 10% error curve, the accuracy limit factor (ALF), instrument security factor (FS), the second time constant (Ts), remanence coefficient (Kr), saturated and unsaturated inductance etc.
◆ Test meet IEC60044 GB1208 (-1) GB16847 (IEC60044-6) became etc all kinds of transformer standards, and in accordance with the transformer types and levels of automatic choose which standard test
◆ Based on advanced principle of low-frequency test method that can meet the CT test on knee voltage up to 60kV.
◆ Friendly interface beautiful, all English graphic interface
◆ The instrument can store 1000 groups of test data that won't be lost when power off. After test ended, the data can be coped to PC by USB disk for analysis and being transformed into WORD report.
◆ Test is simple and convenient; one-click can complete tests of CT secondary resistance, excitation, ratio and polarity.
◆ Easy to carry, because the weight is less than 10kg.
Applications
The following values can be determined using the current transformer analyzer:
Current Transformer (CT)

Voltage Transformer (PT)

CT ratio and phase-angle accuracy

PT excitation and saturation

CT accuracy for different burdens

Burden impedance

CT winding resistance

PT polarity

CT inductance (saturated and unsaturated)

Winding resistance Saturated and non-saturated inductance

CT excitation characteristics

ALF and FS (direct and indirect)

Burden impedance

CT residual magnetism
Advantages:
1. Higher accuracy: 0.05
2. New test method: low-frequency testing method different from the traditional method.
3. New inside structure: embedded module architecture and weight only 9KG .
4. New advantage : match with our switch box ,only need one time connection can finish 6pcs ct tests.
5. New certificate: get the test certificate from Saudi Arabia and EMC certificate is ready also.
Test Report
Product Show Room
Scenario of preparing delivery
Packing and Shipping
FAQ
1. What about the leading time for production?
Usually our leading it 7 working days after order confirmed.
2. Could I use my own LOGO or design on goods?
Yes, customized logo are available.
3. Could you please tell me the Warranty period of your products?
Our warranty period is one year free and lifelong maintenance, and if the product we sell is damaged (if not man-made damage), in the first year, we will send free parts for free replacement.
Over the warranty, the maintenance is paid service.
4. Do you have Technical Backup to all customers from different customers?
Our technical support is always available and quick response.
We are manufacture of so much on site testing experience and understand how to deal with your problems. Moreover, our engineer can go to your country to support if need.
Current Transformer Analyzer