Products


CT PT Comprehensive Analyzer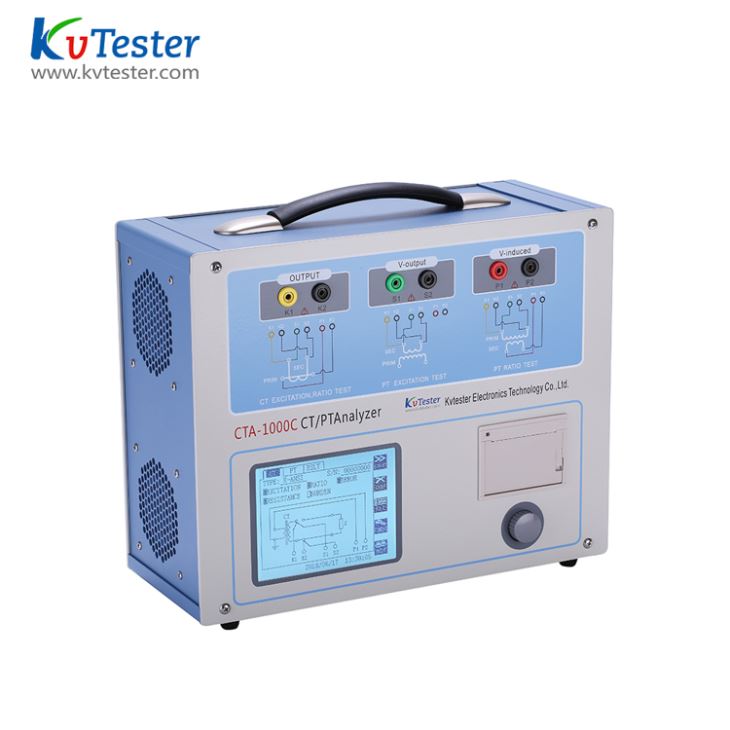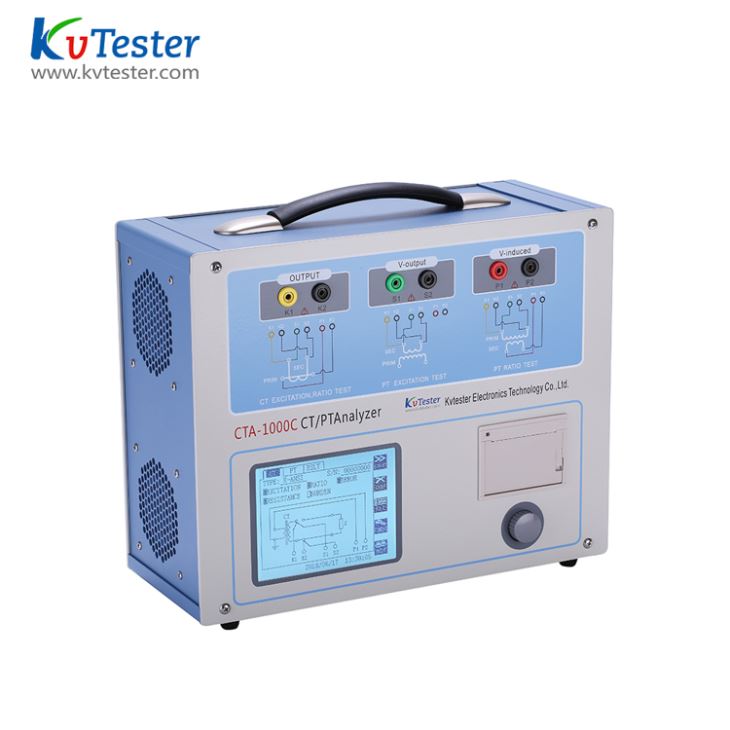 Breif Introduction of Current Transformer Saturation Test Set
It is a new generation of current and voltage transformer testing instrument developed by our company after listening to users' opinions, conducting a lot of market research and in-depth theoretical research. The device adopts high-performance DSP, arm and advanced manufacturing technology, which ensures stable and reliable product performance, complete function, high degree of automation, high test efficiency and advanced level in China. It is a professional test instrument for transformer in the power industry.
Alternative name: transformer transient characteristic analyzer, current transformer tester, CT characteristic analyzer, current transformer parameter analyzer, current transformer characteristic analyzer, CT parameter tester, current transformer characteristic tester Performance tester, transformer comprehensive tester
Technical Data of Current Transformer Saturation Test Set
Type

CTA-1000C

Test standards

GB1208(IEC60044-1)、GB16847(IEC60044-6) 、GB1207

Power supply

AC220V±10%,50Hz

Output

0~180Vrms,12Arms,36A(peak value)

Voltage measurement accuracy

±0.1%

CT Ratio

Range

1~40000

accuracy

±0.05%

PT Ratio

Range

1~40000

accuracy

±0.05%

Phase

Range

±2min

accuracy

0.5min

DC resistance

Range

0~300Ω

accuracy

0.2%±2mΩ

Burden

Range

0~1000VA

accuracy

0.2%±0.02VA




AC220V±10%,50Hz

Environmental Conditions

Operating temperature : -10οC~50οC
Humidity :≤90%

Weight and Dimensions

Dimensions: 365 mm×290mm×153mm;
Weight<9kg
Current Transformer Saturation Test Set Features
1. Advanced functions compete to Omicron's.
2. Easy to use. One-click can complete tests.
3. Short commissioning times (duration of the automatic test < 2min);
4. Excellent workplace safety - Tests run at max. 180V;
5. Make word report for test result, and the data can be coped to PC by USB disk.
6. Automatic microprocessor-controlled measurement
7. Built-in thermal Printer
8. RS232 interface for computer connection
9. Large LCD screen shows results in alpha-numerical and graphical form.
10. Compact and lightweight
CTA-1000C CT PT Analyzer widely applied in various field testing:
1. It is suitable for Electric Power Research Institute to carry out transformer calibration,
2. It is suitable for factory calibration of transformer manufacturer,
3. Suitable for the preventive test of power sector,
4. Suitable for the handover test of engineering units and panel and cabinet enterprises.
Test Report
Packing and Shipping
CT PT Comprehensive Analyzer