Products


Automatic Potential Transformer Test Bench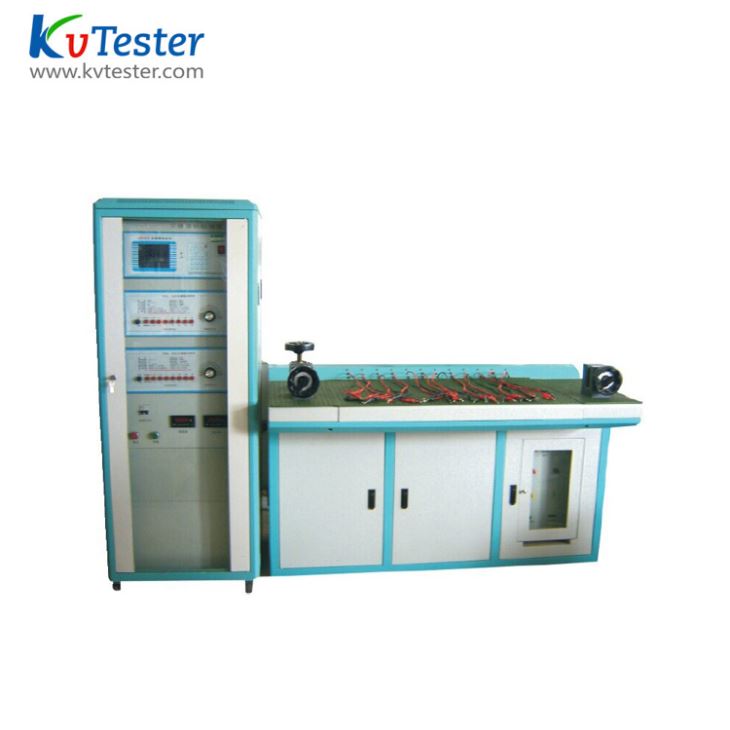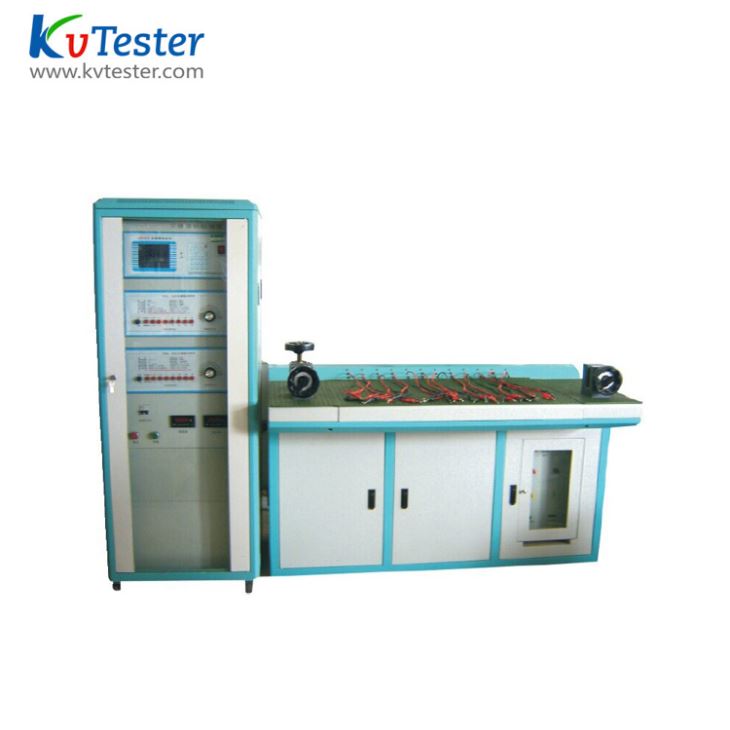 Automatic potential transformer Test bench
ZCHG-12 Automatic potential transformer Test bench is for testing the voltage/current transformer error and impedance parameters and transformer power frequency withstand voltage, which is ideal equipment for power system and other departments' test of transformer.
The integral device is composed of a mutual inductor calibration instrument, a load box, a speed mutual inductor calibration table, a speed transformer control console, and other parts. Through PC transformer error management software to set the mutual inductance type, range, accuracy class, secondary load, power factor, measured transformer and the main parameters, a rise process flow (3-5 minutes) can do the work for 12 current transformers'error correction inspections with the realization of the real speed checking function..
Ct test bench based on principle of newest virtual Instruments design, users just need operate the virtual interface by using the mouse and keyboard, input the transformer type, measurement range, precision class, capacity, power factor, can finish the transformer test, analyze, calculate and manage the test results, and print all kinds of records and certificates according users requirements. This is the ideal equipment for power system and others company who need test the transformers.
Hot tags: Fully automatic ct test bench, transformer test bench, CT PT test bench
Automatic potential transformer Test bench Features
1. The device uses the programmed control technology for the fine adjustment, which makes the position of the test point more rapid and accurate.
2. The device in a plurality of current transformer measurement speed with the improvement of quality. In 3-5 minutes of time can do the measurement for any twelve transformation ratio of current.
3. The device can be used for the measurement of the rules and non regulation of transformer, users can specify the measurement of any percentage point.
4. With the functions of measurement, controlling, display by using single clip.
5. With PC interface, improve the office automation level, reduce the labor intensity.
6. With LCD, provide friendly operation interface and rich measurement information.
7. Can auto measure the transformer, auto switch the current, voltage load box.
8. Can inform the users the error information in time.
9. Reaching Standard Class 2
10. The transformation ratio of the standard instrument transformer and calibrated instrument transformer doesn't have to be equal. We can test directly once the rated primary voltage or current of the calibrated transformer is not bigger than that of the standard transformer. And it's easy to operate.
11. The device configuration of the 5A standard current transformer, the current load box configuration of the 5A load value 2.5A-60A, the voltage load box configuration of the 100V load value form the 1.25VA-158.75VA basically meet the user's requirements. Load box can be automatically switched in the measurement.
Product Parameters
1. Power supply:AC220V±10% 50Hz±10%
2. Relative Humidity≤85%(25℃)
3. Output capacity of voltage control section:7KVA(250V 30A)that can be extended as requirement.
4. Fineness of voltage regulator: better than 0.04V.
Specification and model

ZCHG-12

Test purpose

CT PT batch Error check

Use environment

working temperature

5℃ ~ 40℃

relative humidity

<85% (25℃)

Altitude

<2500m

working frequency

50Hz±1Hz

working voltage

220V±5V

Test Range

In-phase component(%)

0.0001~200.0; resolution ratio:0.0001

quadrature component(%)

0.001~700.0; resolution ratio:0.001

Impedance(Ω)

0.0001~20.0; resolution ratio:0.0001

Admittance(ms)

0.0001~20.0; resolution ratio:0.0001

Basic error

In-phase component

DX=±(Xx2%+Yx2% 2 words)

quadrature component

DY=±(Xx2%+Yx34.48% 5words)

Dial indicator

1 level

Operating Range

Current

(1%-149%)In (In=5A)

(5%-149%)In (In=1A)

Voltage

(5%-149%)Un (Um=100v, 150v,100v/√3)

(5%-149%)Un (Um=100V/√3)

Work load

Current

TO corresponding TX <0.12 Ωcosφ=1

Voltage

a corresponding x<0.25VA (100V)

Other indicators

power dissipation

<15VA(without micro printer)

<25VA(with micro printer)

Harmonic suppression ratio

>40db

Insulation and withstand voltage test

The power socket can withstand 1.5kV and 1min withstand voltage to the shell
Guide
ZCHG-12 automatic transformer Testing system is a new-generation transformer Calibration System, which is developed by our company to adapt to the rapid and accurate calibration of modern transformers. The system is composed of ZC- 103 intelligent transformer calibrator, FZ60 voltage and current load box, ZCHG-12 transformer automatic testing system, ZZJST extreme speed transformer test bench, computer and other parts. By Transformer error checking management software in computer, the Operator can set transformer type, range, accuracy grade, secondary load and power factor, the transformer under test position and etc. Using the RS485 transmission and control, one rising flow can complete 12 set same ratio current transformer measurement. All the test time is only 3 ~ 5 minutes. It achieves a real sense of speed calibration function, greatly improving the work efficiency
We can customize CT/PT Test system according to your parameters. Welcome your inquiry.
Automatic Potential Transformer Test Bench