Products


BDV Oil Testing Machine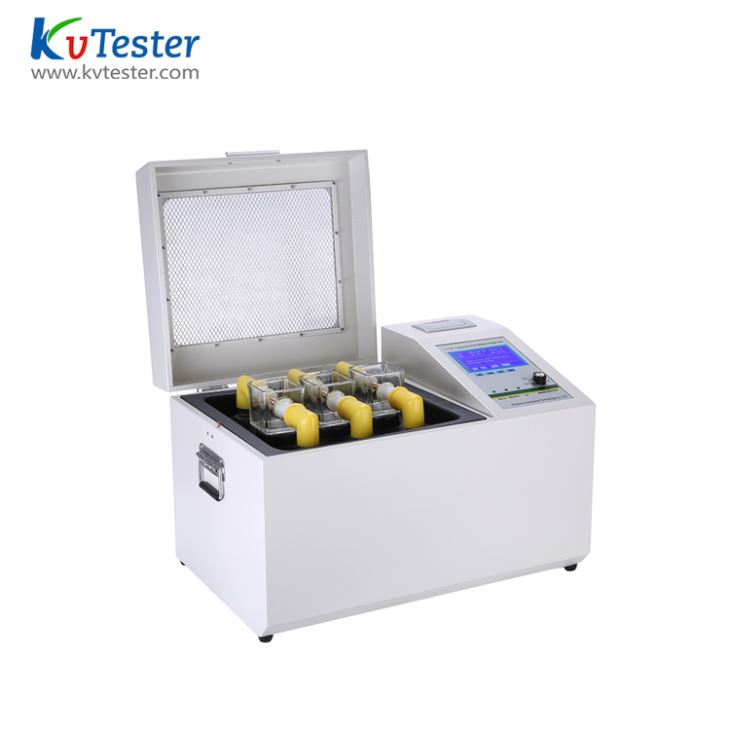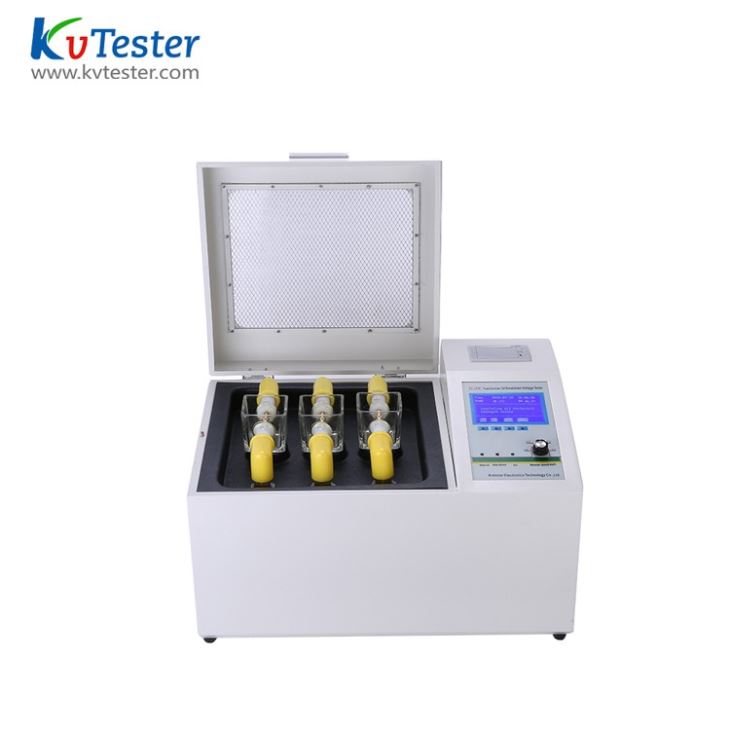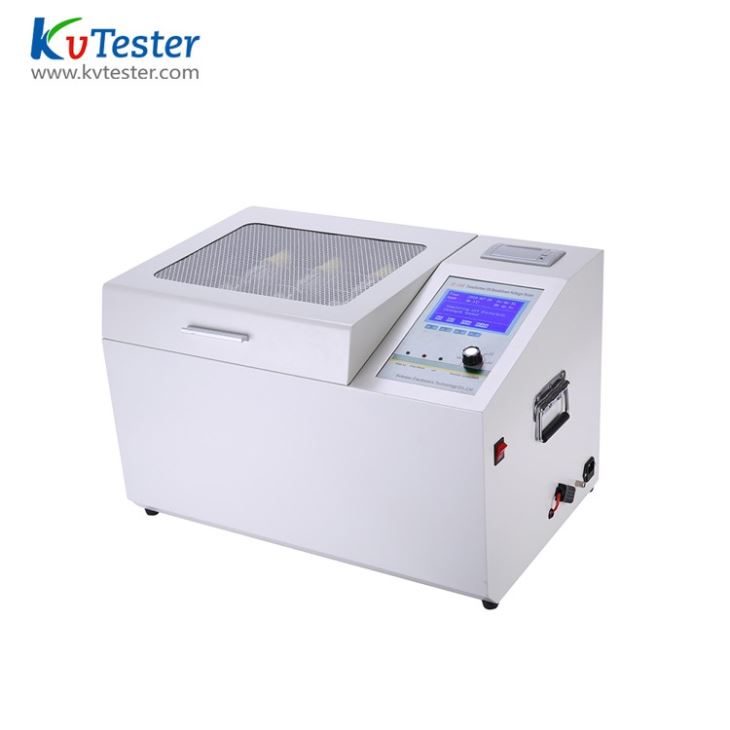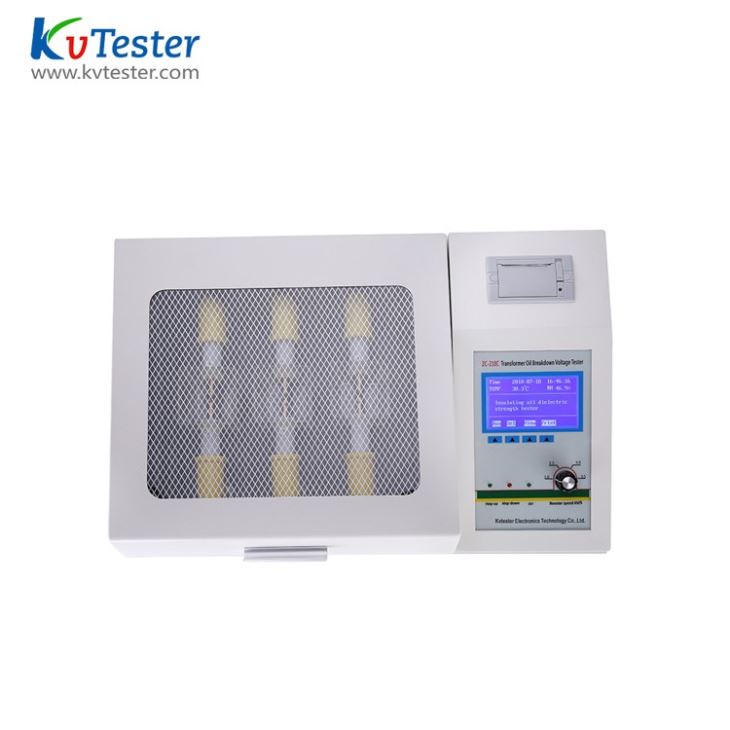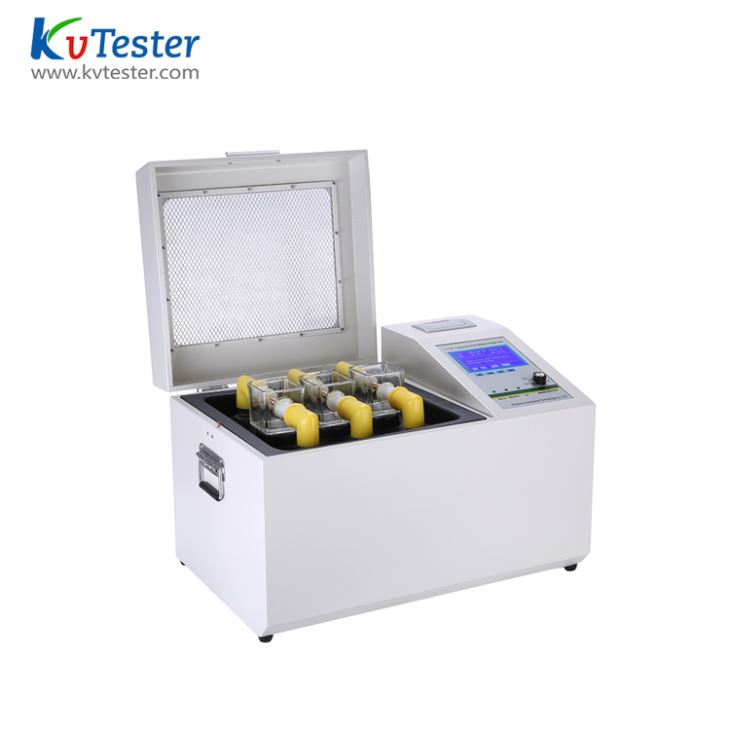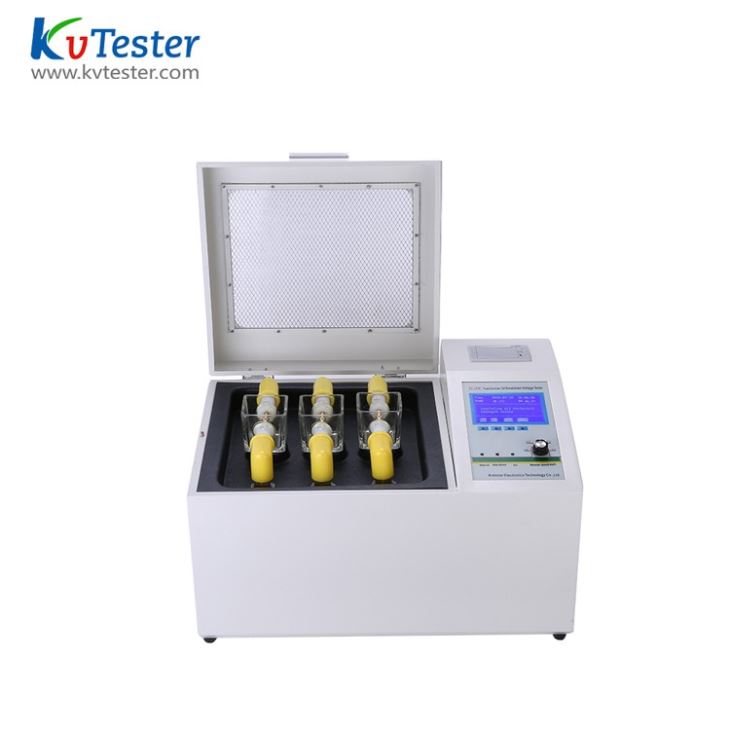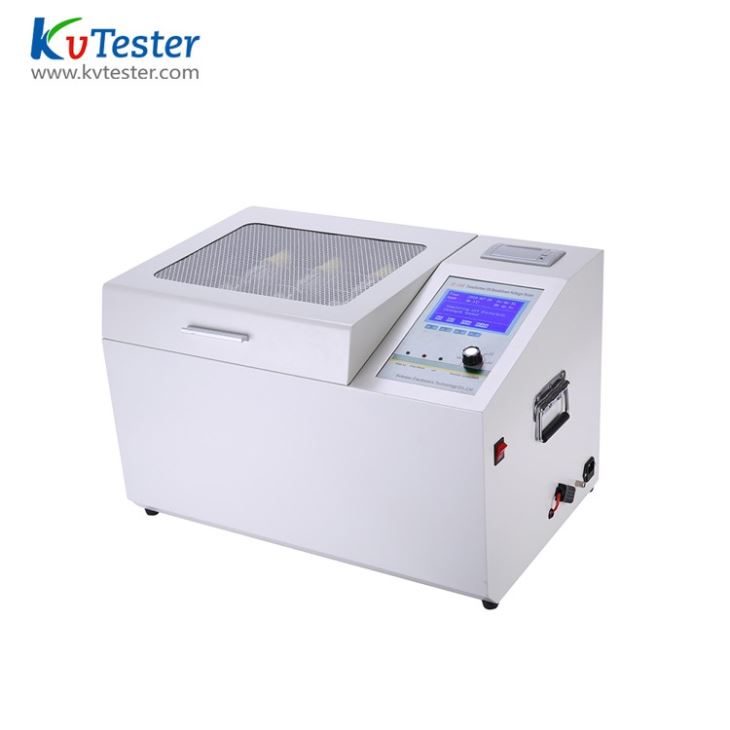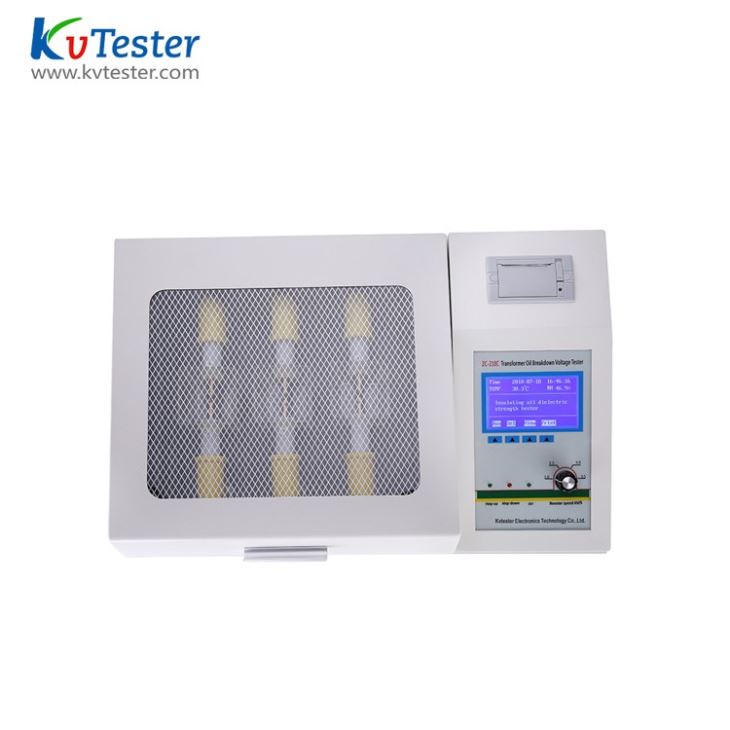 Introduction
BDV oil testing machine can test three cups of oil at the same time. It's very easy for customers to measure the breakdown voltage of all kinds of oil by HZJQ-3. You can print the test result by the micro printer internal the tester and upload the test data to PC from RS232 for data analyzing.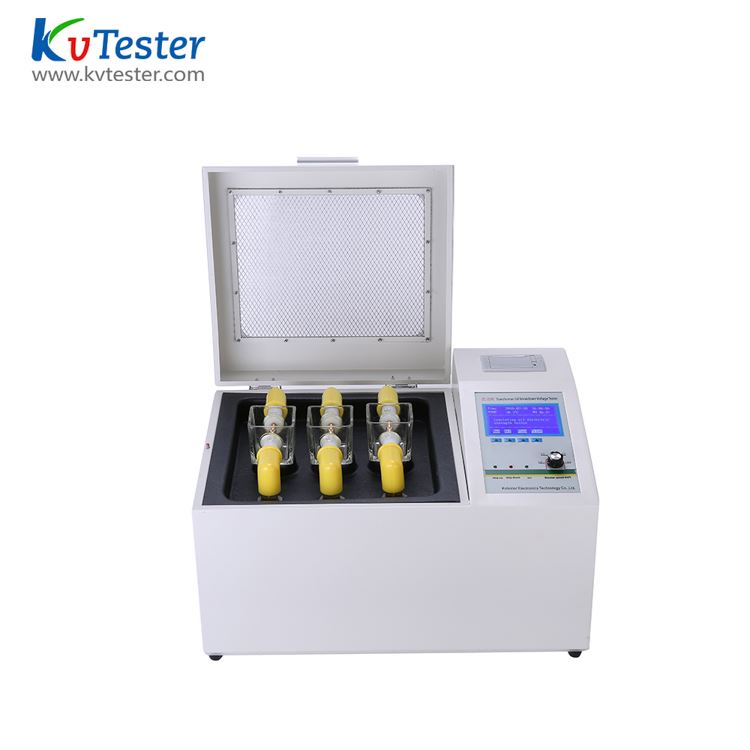 Features:
With a microprocessor, three cups of a body, automatically fulfill the withstand voltage test for oil circulation with a range of 0~80KV (including boosting, maintaining, mixing, standing, calculation, printing and other operations)

The instrument has the advantages of simple operation, the operators only need a simple setup, instrument will automatically set in accordance with 1-3 oil sample pressure test.
Each oil sample, each breakdown voltage value and the number of cycles will be automatically stored, after completion of the test; the thermal printer can print out the breakdown voltage value and average value.
Technical Data
| | |
| --- | --- |
| Output voltage | 0~100KV (optional) |
| Voltage distortion rate | <3% |
| Voltage raising speed | 0.5~5 KV/S (adjustable) |
| Standing time | 15min (adjustable) |
| Boosting interval | 5 min (adjustable) |
| Boosting times | 0~10 time(s) |
| Booster capacity | 1.5KVA |
| Measuring accuracy | ±3% |
| Supply voltage: | AC220V±10% 50Hz±1 Hz |
| Power | 200W |
| Applicable temperature: | 0℃~45℃ |
| Applicable humidity | <75%RH |
| Overall dimension | 585*390*410 |
PACKING LIST
| | |
| --- | --- |
| Insulation Oil Dielectric Strength Tester Host | 1 |
| Oil Cup | 3 |
| Elbow | 6 |
| Agitator | 5 |
| Standard Gauge | 1 |
| Tweezers | 1 |
| Mains Cable | 1 |
| Fuse | 2 |
| Printing Paper | 2 |
| Operating Instructions | 1 |
| Factory Inspection Report | 1 |
FAQ about BDV oil testing machine
How far apart are the electrodes of the transformer oil BDV tester?

The electrode spacing is 2.5mm

What are the types of electrodes of the transformer oil BDV tester?

Three kinds, respectively flat, mushroom head, spherical.

What is the maximum trip current of the transformer oil BDV tester?

The maximum trip current is 1.3A.

What is the minimum resolution of the voltage for the tester?

0.1kV

What is the cause of oil cup breakage during the experiment?

1. In the process of transportation, the hidden crack of oil cup is caused. When oil is detected, the energy released will impact the hidden crack, leading to breakage.

2. Ask the customer what oil has been tested; is it oil that has an effect on glass?

The tester can do PC software?

have done PC software and already have a communication protocol, so they only need to add RMB3,000 to the PC software. There are no available communication protocols for other models

What is the relationship between the voltage of the transformer and the resistance of the insulating oil inside? Can you select products according to transformer voltage?

The higher the transformer rating, the higher the oil's pressure resistance value.

Different countries have different standards. Customers are advised to check the standards of local countries. Under normal circumstances, the following 800KV transformer, 80KV oil can be met, the transformer above 800KV, may need to 100KV oil medium.
BDV Oil Testing Machine